Friendmend4tions
Lighter stuff, and one snarky advice column link.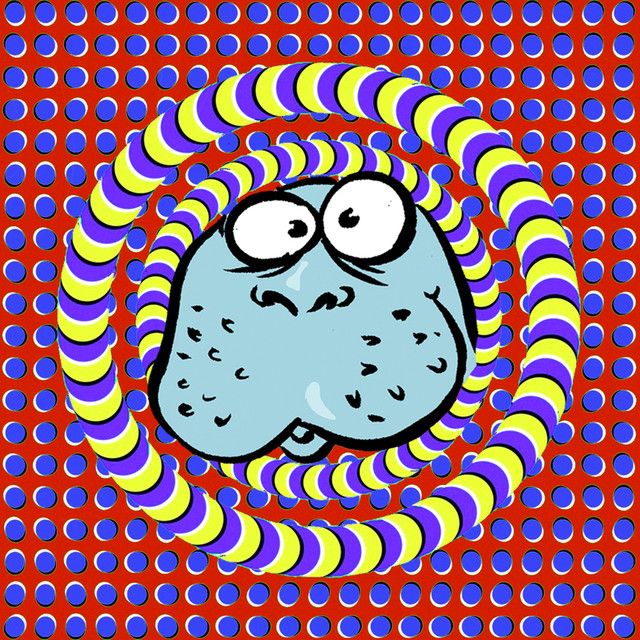 Hello, and welcome to another recommendations post!
The plan now is to put out two posts a week - one with recommendations and one with something I write - plus an additional post every other week for paying subscribers only. First post for paying subscribers goes out this Friday!
A paid subscription is $5/month or $50/year (a discount! two months free!)
You can sign up for a free subscription to get all free posts sent to your inbox (on Mondays and Wednesdays), or spring for a paid subscription if you're able to and get that extra content. You can also support this newsletter in general by sharing with your friends!
Okay, enough logistics, let's recommend some stuff. These ones are mostly very feel-good this week, since I personally need things of that nature.
GET PUMPED
This song is called "Oh OK Yeah That's Cool," which is also what I hope you say when you listen to it.
Super bingeable TV
I watched all of HBO's Los Espookys over the course of one weekend because it's only 6 episodes and because it's so fun! The first episode is on YouTube! This show is hilarious and so goofy, which makes it a great binge. It's about a group of weirdos who like horror so much that they start a business making scary special effects for anyone who needs a haunting, and Fred Armisen is in it, and one of its co-creators is the SNL writer responsible for Wells for Boys. It's light-hearted and surreal and a fun time all around!
Recommendation for life: don't do this?
Don't...fucking name your child Alligator…because of a funny Instagram post? Why DOES THIS NEED TO BE SAID
Cast a dang pod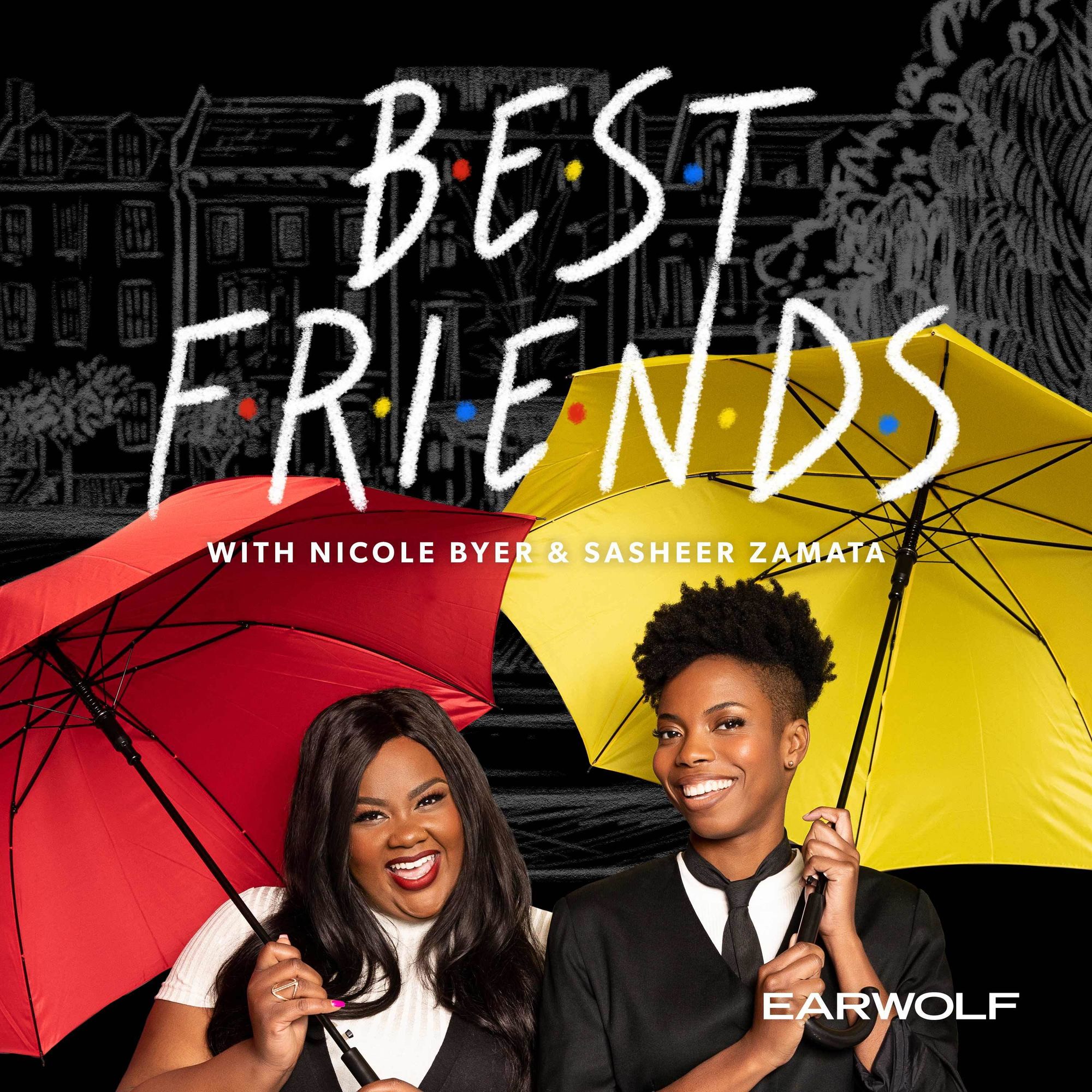 Need a new podcast? I listen to about a million. This is a good high-energy one if you want to laugh out loud. Nicole Byer is hilarious in every medium - as a voiceover actress, on Nailed It!, on social media, and on her other podcast, "Why Won't You Date Me?" in which she interviews friends and former hookups who are not in a relationship with her. She's best friends with Sasheer Zamata, formerly of SNL, and their banter on "Best Friends" is just a joy to listen to. If you want to check it out, a great introductory episode is episode 4, "Sasheer is Nipping at The Bud." It's a great example of how off the rails this show can go - dirty and hysterical and escalating in a very "Yes, and" way that pushes it to just keep going further and getting weirder.
Make strawberry shortcakes, if you want to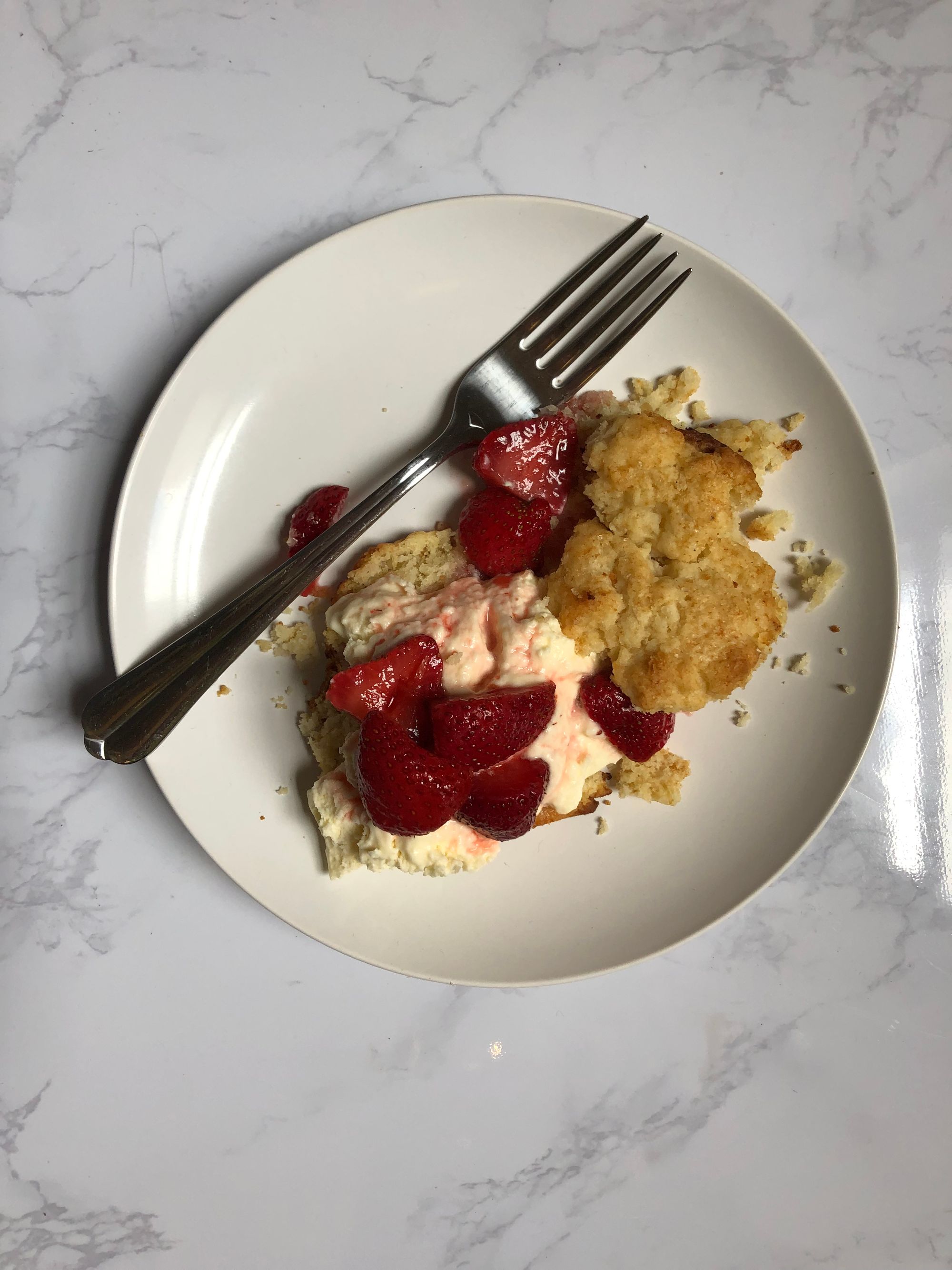 The above image is of the strawberry shortcakes I made for my Fourth of July party using Half Baked Harvest's recipe. They're VERY good but require some fancy ingredients, and clearly I was not at all capable of making them as fluffy as they should be in my sweltering apartment. They were crumbly but still delicious as hell and I ate the leftovers for breakfast for days because I value Health and also Nutrition. A more classic, still great recipe is the one from King Arthur Flour, if you want something a bit simpler. (It does call for buttermilk, but that's an easy swap - curdle regular milk with a bit of vinegar, or use yogurt or sour cream with milk to thin it.) It's summer so just go to town on some shortcakes, y'all.
Okay time to wrap up
Here's a good little comic to end on. Okay ttyl!