Friendmendations 7.13.20
it takes patience and fear and despair to change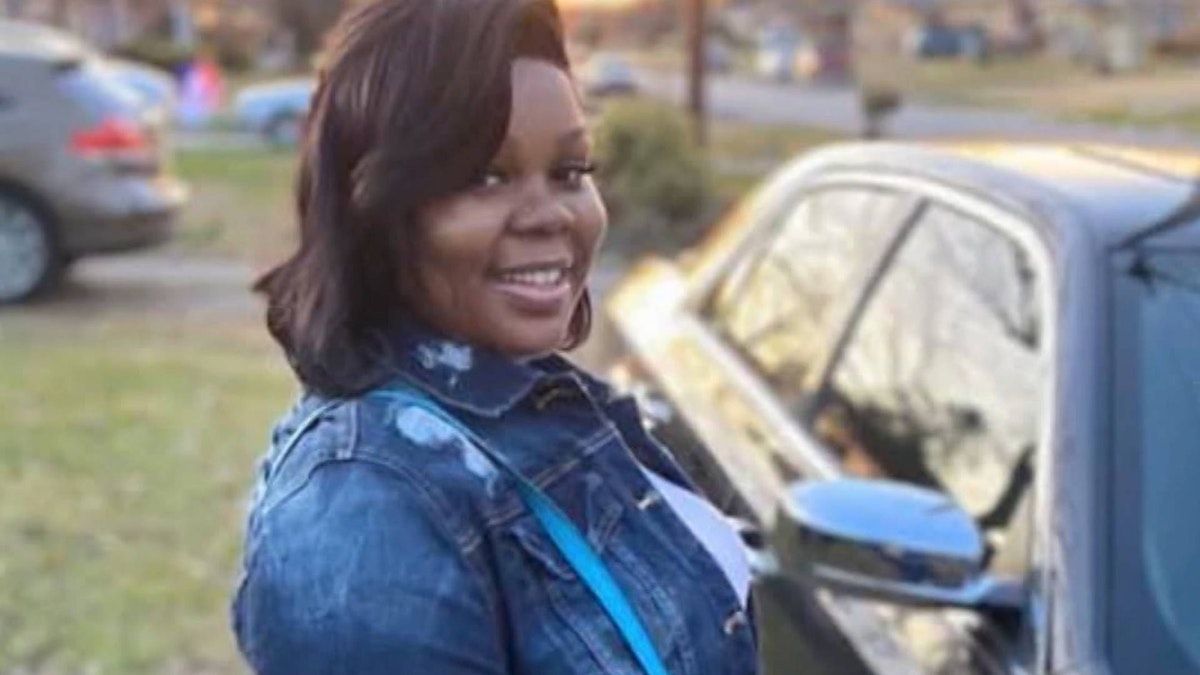 Hello, friends! This past week was different for me, because a friend of mine tested positive for COVID and, until I can get test results back, I have to stay inside in full self-quarantine. I'm luckily not symptomatic at all, nor is my friend, so I'm hopeful that we can get cleared to go out and protest again. The goal for this week is to make more phone calls and send more emails for BLM while I can't be out in the streets.
So I've been inside, taking daily monitoring calls from the contact tracers and writing a bunch, for this and for a freelance job. And then this weekend, I watched four Sondheim musicals, two Sondheim documentaries, and the Documentary Now! parody of one of the Sondheim documentaries and ordered two books about Sondheim. Just normal stuff.
One of the things I wrote was this newsletter! You can read it right now.
Do the work and also think about how you're doing the work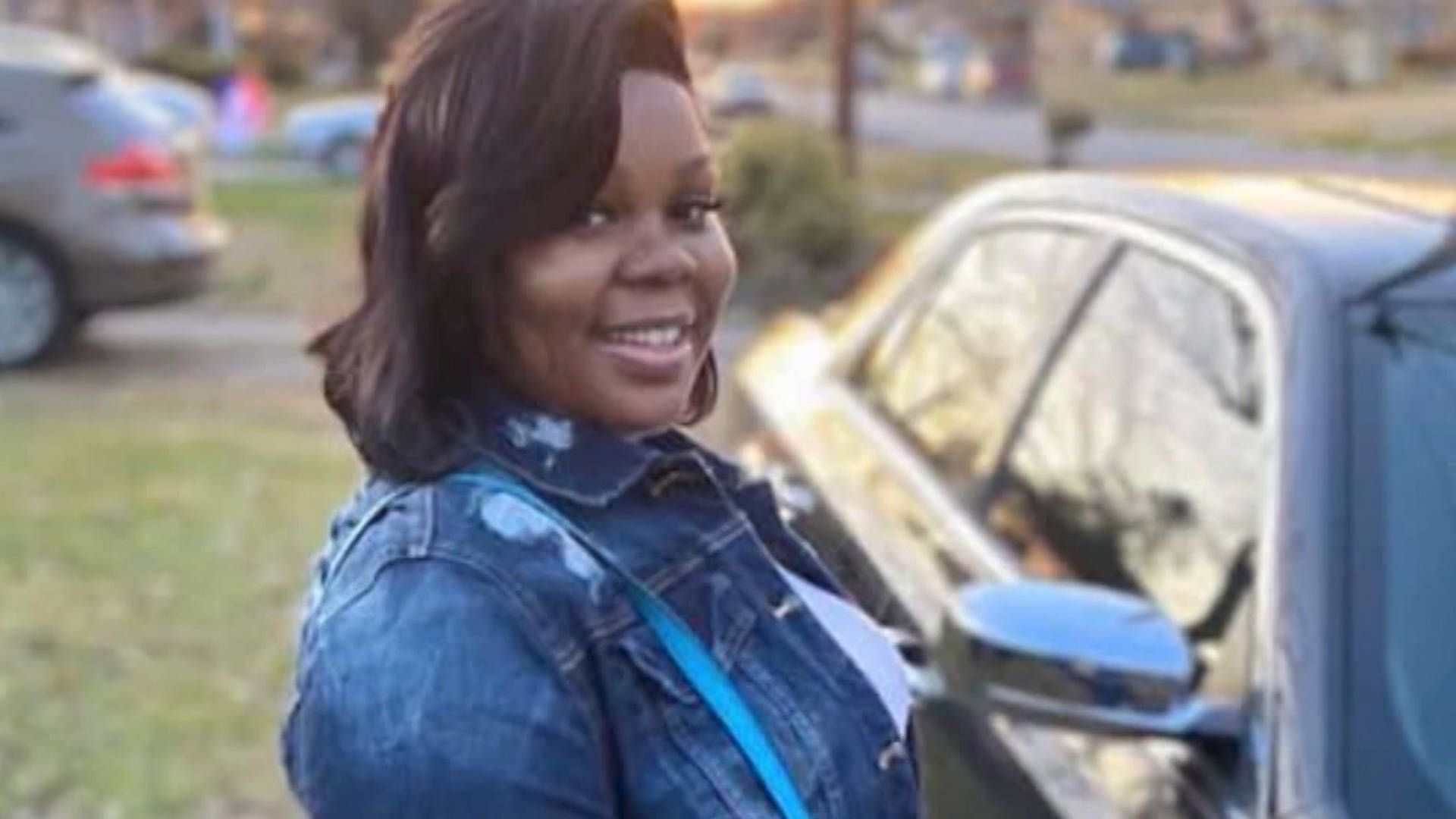 This week I read two thoughtful, challenging critiques on the topic of allyship and activism, particularly online. The first was Cate Young's "Memes Are Robbing Breonna Taylor of Her Story." Through her own analysis and quotes from other women who have taken issue with the trend, Young examines how using "arrest the cops who killed Breonna Taylor" as a meme disrespects Taylor, conflicts with calls for full prison abolition, and reinforces the dehumanization of Black women that is already all too common. It's a must-read.
The second was one quote in an overall great interview with the brilliant Jia Tolentino about the state of the world in general. She's an incisive thinker, so every quote from her is worthwhile, but this one was particularly striking:
"I'm also suspicious of the way that Not Being Racist is a project that people seem to be approaching like boot camp. To deepen your understanding of race, of this country, should make you feel like the world is opening up, like you're dissolving into the immensity of history and the present rather than being more uncomfortably visible to yourself. Reading more Black writers isn't like taking medicine. People ought to seek out the genuine pleasure of decentering themselves, and read fiction and history alongside these popular anti-racist manuals, and not feel like they need to calibrate their precise degree of guilt and goodness all the time."
Wildly topical
Patricia Lockwood is the author of a tweet about her cat that might be the best tweet of all time, so it is not surprising that she could make surviving coronavirus funny! Her essay "Insane after coronavirus?" contains so many absurd details that I laughed out loud despite the horror of the situation.
Guess what? It's salad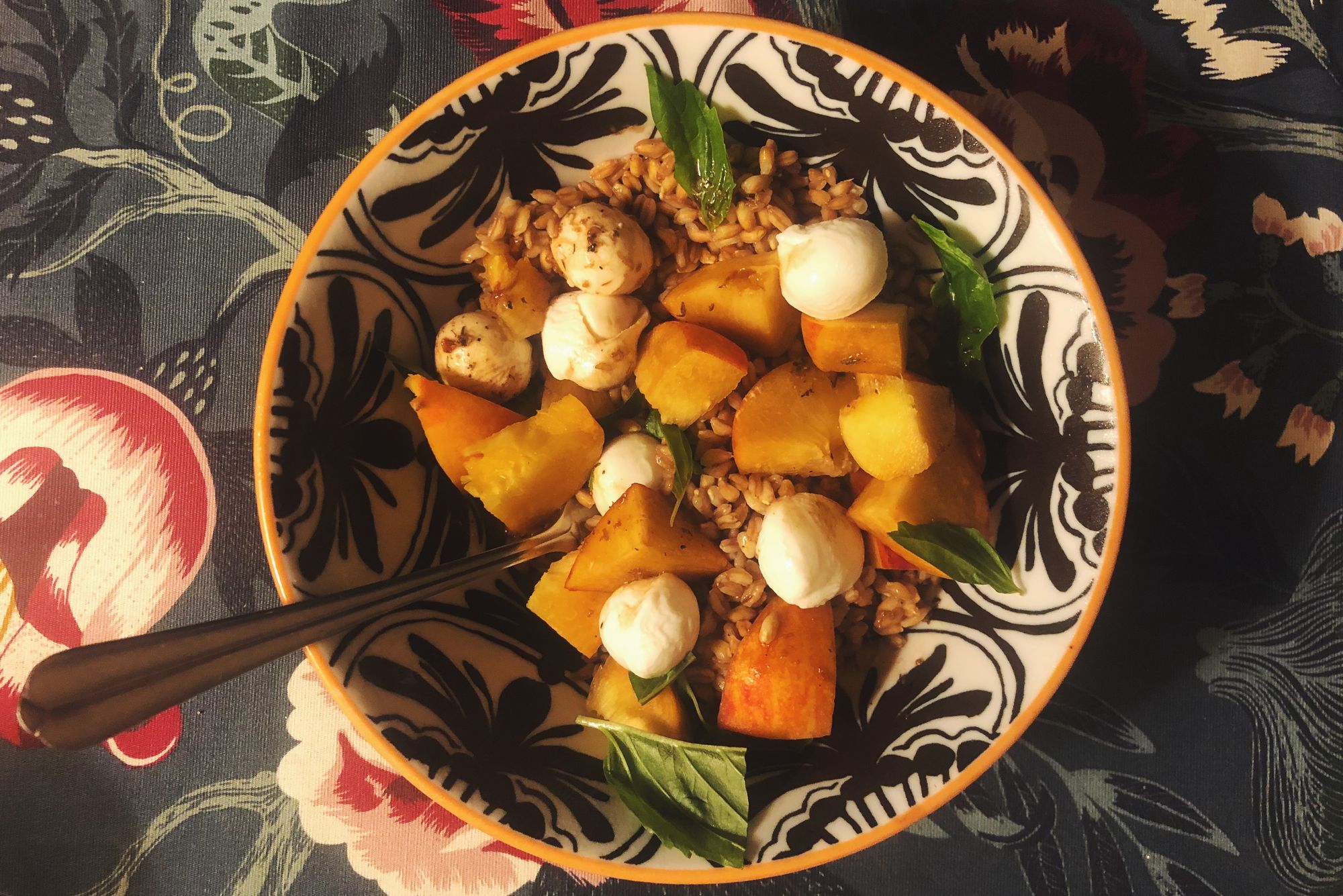 It's time once more for Allison's Salad Corner, the segment in which I emphasize just how much I don't want to turn on my oven nowadays. I love a variation on a caprese in the summer, so this week I've been doing farro with peaches, mozzarella and basil tossed with the dressing from this caprese prosciutto farro salad. The salad content will probably continue until weather improves.
One musical, just one
Look, I know I'm leaning a little too far into musical content of late, but my Sondheim spiral led me to discover that the ENTIRE FILMED VERSION of the 2006 Company revival is ON YOUTUBE FOR EVERYONE TO SEE. If you have any interest in theatre, you should give yourself the gift of watching this production. It was directed by John Doyle, who used the same concept for it as he did in his Sweeney Todd revival with Patti Lupone and Michael Cerveris: minimalism in staging and the actors playing instruments onstage. Raúl Esparza is so captivating as a man at the center of the story but perpetually disconnected.
(The 2013 Company revival with NPH, Stephen Colbert, Jon Cryer, Christina Hendricks, Patti Lupone and Anika Noni Rose is also on YouTube, by some miracle. I don't like it nearly as much as the 2006 production, but it's fun to watch them back to back and see how different they are. It's fun for me, anyway.)
Poetry!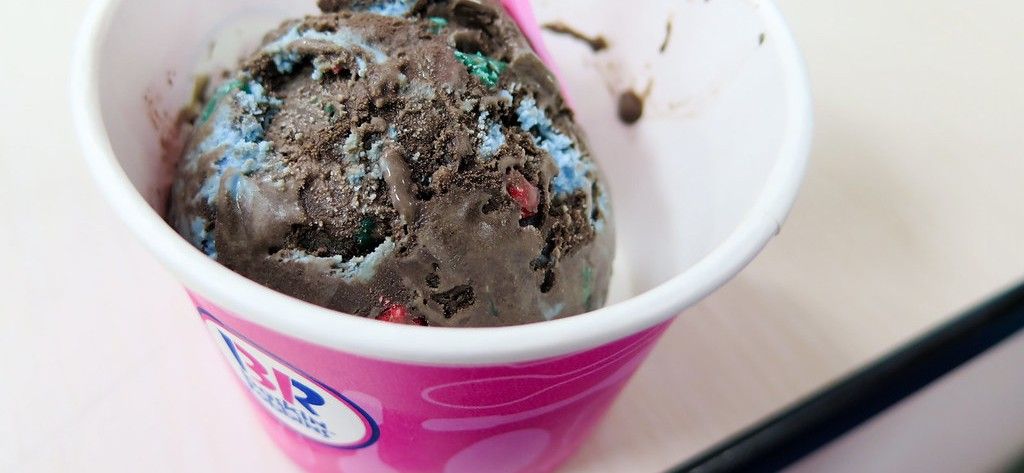 I've only featured poetry once in the newsletter before, so I'm excited to bring it back. (Revisiting that post, I see I mentioned Sondheim then too. I will not apologize for my devotion.) Alan Pelaez Lopez's "On the occasion that i die before i'm thirty," is vibrant, delicious, funny and moving, and it features a wonderful accompanying illustration.
Two poems, both with the same title, play with time travel as an alternative to a traditional palindrome poem: "Palindrome" by Lisel Mueller and Nate Marshall's "palindrome," inspired by Mueller's. I prefer Marshall's, especially the way he makes an actual palindrome an evocative detail, but why not read both?
Okay, that's all for this week. Here is a song that I get stuck in my head sometimes and then feel like I'm losing my grip on reality:
There's a full version here! It's even more deranged! God bless.