Friendmendations 7.6.20
I am not throwing away my friendmendations!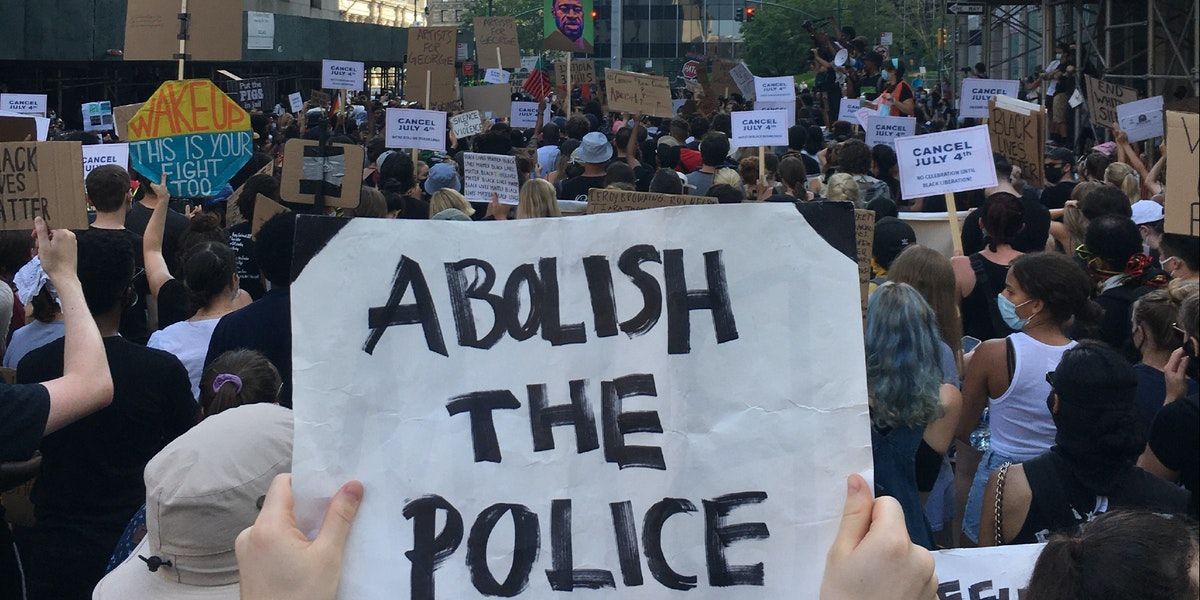 Hi again! Me again!
This weekend was Independence Day, which felt rather fraught, given the circumstances. I participated in a march organized by Unite NY's that encouraged us to "rethink our history" with speakers educating us on the untold stories of landmarks around the city.
So many groups came together to make the march happen. Riders 4 Rights, a biking group, rode on the periphery to keep us safe. They physically put their bicycles and their bodies in between us marchers and oncoming traffic to make sure there was always a barrier so we could continue our protest along many different streets. They also transported audio equipment like speakers in backpacks and on bikes so that everyone could hear the voice leading the chants and participate in sync. At the end of our route, a group called Fuel the People had set up free food, snacks, and beverages for all the protesters! Its founder spoke briefly and told us that they've only been around for a month. She saw a need and jumped in to fill it, supporting Black and POC-owned businesses by buying food from them and bringing it to protesters on the front lines. Not everyone can or wants to protest, but everyone can help in their own way!
Black Lives Matter may be the largest social movement in American history, and I'm so grateful to everyone contributing to its success. Let's keep it going, y'all!
On keeping it going, y'all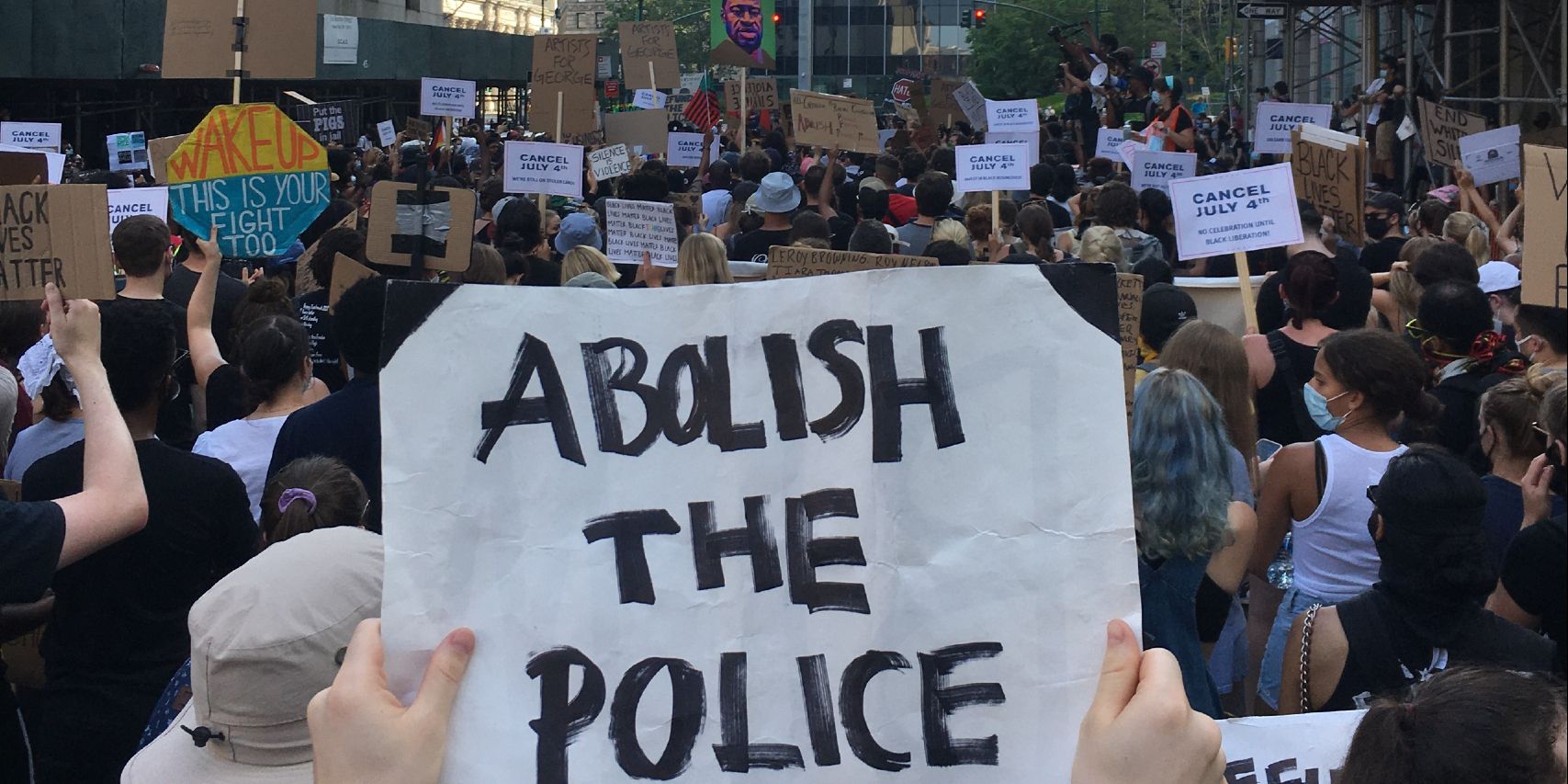 The protests have now been underway for a month. As Elly Belle writes for Refinery29, they're not stopping anytime soon. She charts the progress made so far in major cities around the country. J. Brian Charles has an in-depth piece at The Trace about how cities are responding to the pressure to defund the police. I'm feeling re-energized this week after last week's frustration, and it's encouraging to step back and look at the scope of this movement. I'll continue to donate, read, and show up. You better do so, too!
Two GREAT documentaries
I watched two inspiring, beautiful documentaries on Netflix this weekend and have been texting the people in my life to watch them since, both of which were produced by and feature narration by members of the communities they represent. The first was Disclosure, an incisive look at the portrayal of transgender people throughout film and TV history. If you have ever seen a TV show or a movie…. you need to watch Disclosure. I was riveted, moved, and reminded of the power that art has in shaping people's worldviews.
The second documentary, Crip Camp: A Disability Revolution, tells the story of the disability rights movement by focusing on a summer camp for disabled teens, many of whom went on to become leaders in the fight for the Americans with Disabilities Act. It's the perfect viewing for right now because it shows how slow the government was to act and how hard these activists had to advocate for themselves and for their community. Joshua Rivera wrote an excellent piece for The Verge on the topic, "Crip Camp reminds us that, in America, nothing improves without massive sacrifice."
Thinking outside the box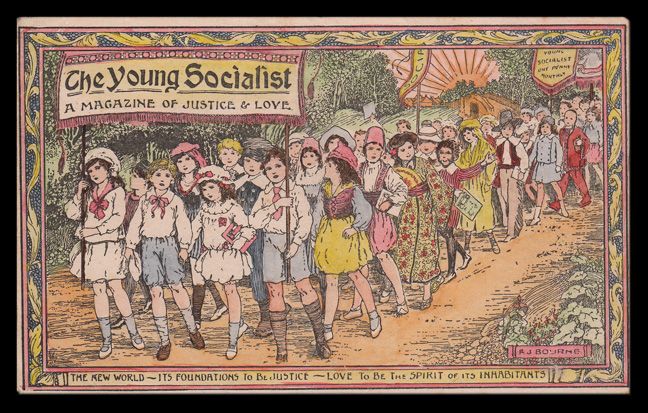 Wanna read some stuff that will make you think? (I don't blame you if the answer has been "no, never" since about the second week of March, but stay with me!) Annie Lowery's essay for The Atlantic, "A Cheap, Race-Neutral Way to Close the Racial Wealth Gap," introduced me to a concept I'd never heard of before: baby bonds. I'm fascinated by ambitious proposals that address inequality on a large scale, and this $80 billion plan certainly falls into that category.
The concept would likely be dismissed by many Americans as socialism. Here's the thing, though: capitalism isn't great, as evidenced by the many failures catalogued in Vanessa A. Bee's piece "Would We Have Already Had a COVID-19 Vaccine Under Socialism?" Between the pandemic and the protests, it feels like we're at a turning point in so many ways right now, and I hope that we can finally fix some of the broken systems endangering so many lives.
So I heard you like cool newsletters…

I've subscribed to a lot of newsletters since starting this one, and I'm really enjoying Brady Gerber's "7 for Seven." If you like Friendmendations — and I really hope that you do, by the way! — you'll find a lot to hold your attention in his roundup posts. (I, personally, was so mesmerized by the butterfly video linked in his last one that I sent it to four of my friends immediately.)
Writing and creativity are the heart of "7 for Seven," so readers also get interviews with creative people about their process as well as some of Brady's short fiction pieces. You should subscribe! It's free and will probably encourage you to be more creative, if that's something you're interested in. If not, I bet it will show you another side of arts and culture that you might not have found on your own.
Shoutout to Stereogum!
Stereogum is probably my favorite music site. If you ever have some time to kill down a rabbit hole, check out Tom Breihan's column "The Number Ones," which reviews every single #1 hit since the Billboard charts were established, for a fun trip through pop music history.
Their staff has recently acquired the site from their former parent company and are doing a fundraiser campaign to keep it going independently. One of the items for sale is a compilation album of new, never-before-heard covers of '00s songs from artists like Car Seat Headrest, Clipping., El-P, Julien Baker, and a ton more. I love nostalgia and music (and you know I have a deep connection to the early aughts) so I chipped in $20 and can't wait to get my download when it's released in September!
Okay, that's that for this week. I will see you again on Wednesday, and my paying subscribers on Friday for another bonus post. Go back to watching Hamilton, as I assume you're all doing. (Then read about how the team came up with its best sequence — "Satisfied," duh, that goes without saying — here.)
Because its beautiful pop love song, "Helpless" is an homage to one of my favorite Beyoncé songs, "Countdown," I will end with what might be my actual favorite Beyoncé moment. I think about it so often that a growly-voiced "OH BABY!" has become part of my regular vernacular. Enjoy these 31 charming seconds! Cherish them!