My stupid, terrible art
Picasso is shaking! Matisse could never!!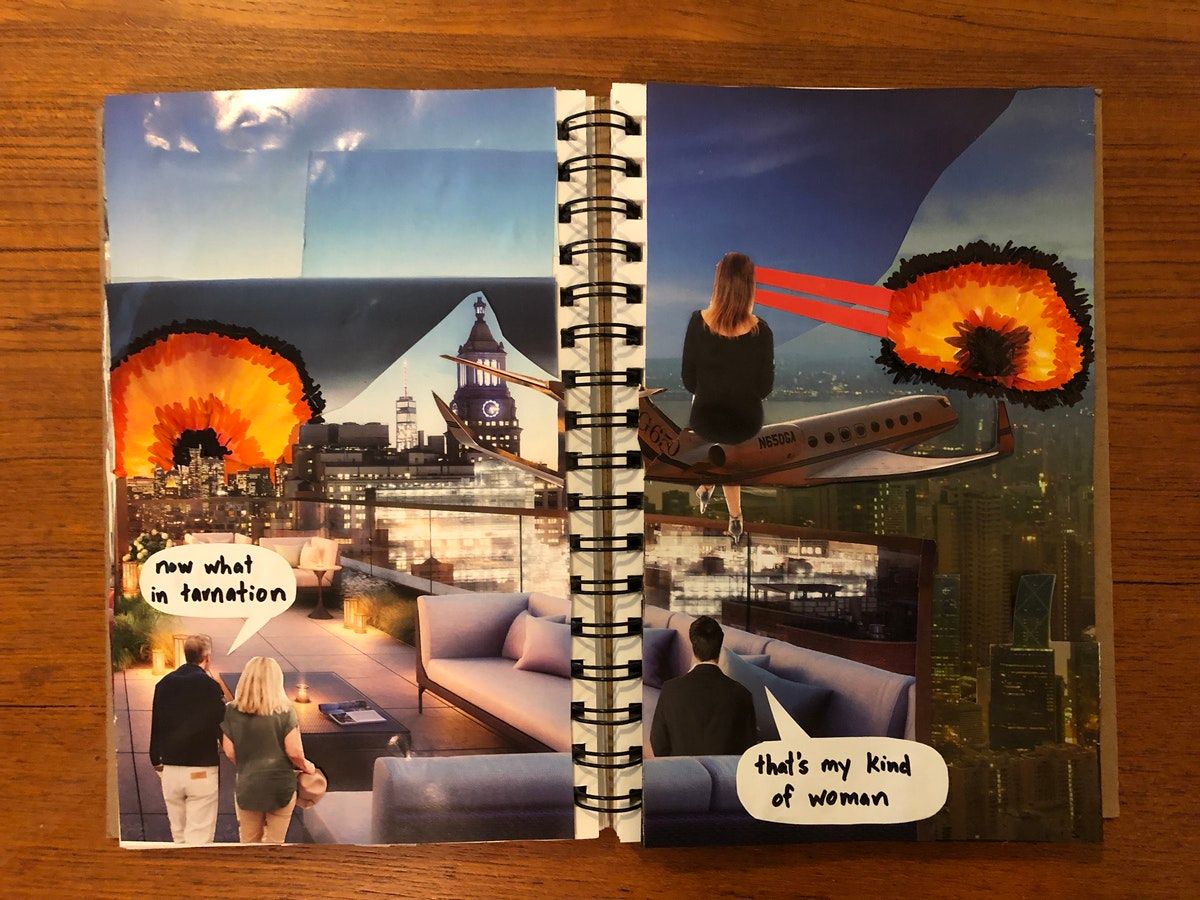 When I was a child, I loved making art of all kinds. But eventually, I realized that some people were considered "good" at art and I was not one of them.
It's taken me a long time to be able to separate the love of creating from the need to make something objectively good by other people's standards. Specifically, I found that I quite like the art that I create when it turns out extremely stupid, and bad.
Sometimes I venture into drawing, although I'm still not good at it and have no intention of improving. But my favorite medium nowadays is magazine collage, because no technical skills are required to cut out pictures and glue them onto other pictures.
You just need to let your creativity run wild, and boy, do I! In the case of my "Turtle Triptych (Post-Its and Sharpie on magazine, 2018)," below, I didn't even need the basic collage materials. I could have done this at work on a boring evening, theoretically.
Art is anything and just requires that you put your soul into it. I would like to share some of my art with you today. I hope it inspires you to always follow your dreams.
"Having Fun"
"A Bandit"
"My Impression of What Matthew McConaughey's Character in Serenity is Like Based on Reading Reviews and Learning that He Plays a Fisherman Chasing a Giant Tuna He Has Named Justice"
"J'Accuse!: Unsuccessful Studies in the Physicality of Pointing Spider-Man"
"Wearing Dumb Stuff"
"The Wedding Is Off"
"Risking It All"
Note: my roommate thought that her banner said "Fuck me, Jeff," but it says "PICK me, Jeff!" It's a very romantic picture. The priest had just told everyone to speak now or forever hold their peace.
"My Kind of Woman"
"Fleece and Geese"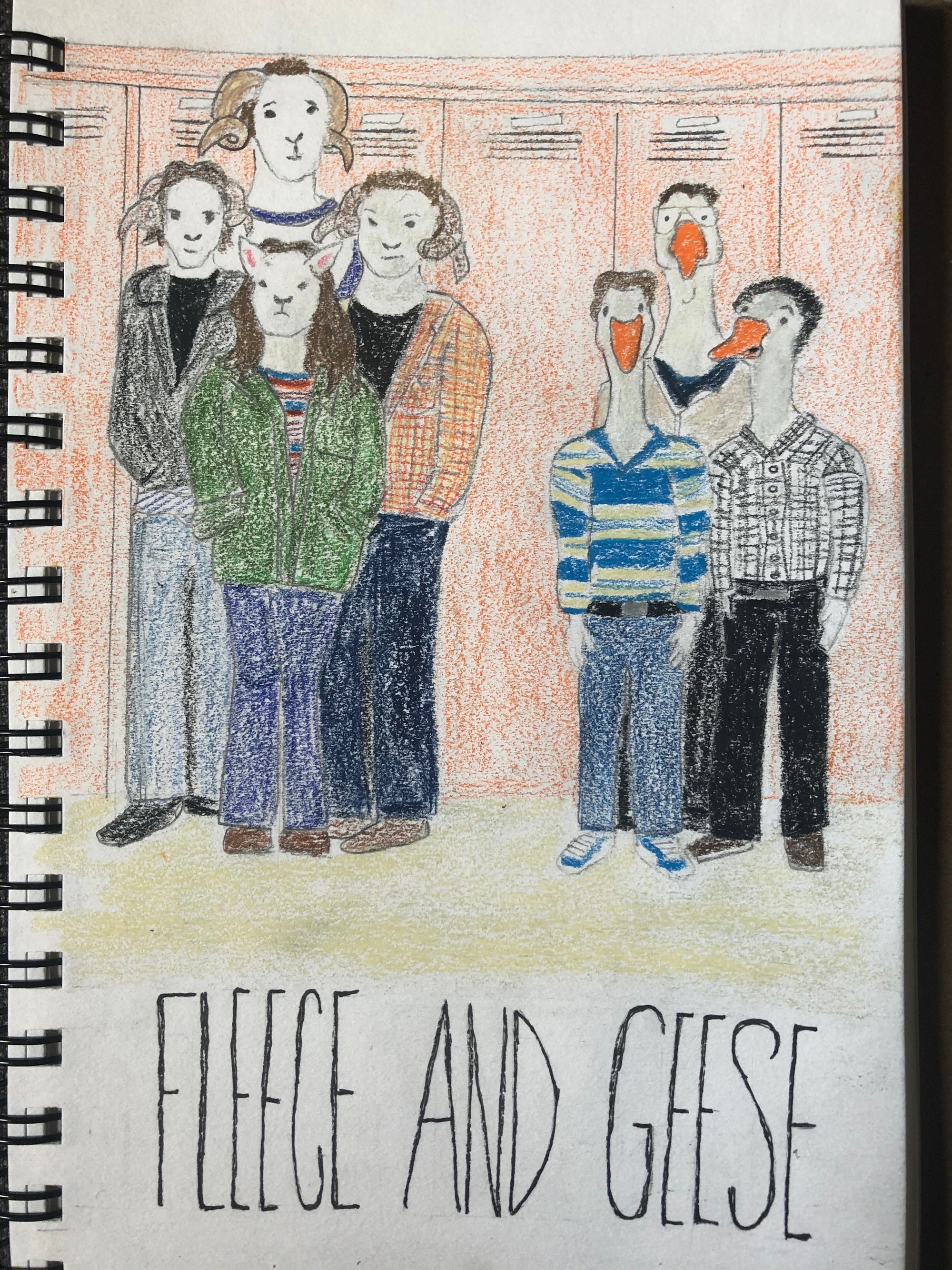 At the end of the day, I love being a big dumb idiot. I truly love being a stupid bitch who makes genuinely hideous art with no value at all. I'm glad that this art exists in the world because I made it with my unskilled hands, guided by my terrible brain.
---
As a paying subscriber, you have access to all previous bonus posts in the archive.