Pre-hiatus update!
My life is getting better and I am extremely exhausted and I'm going to take a month off!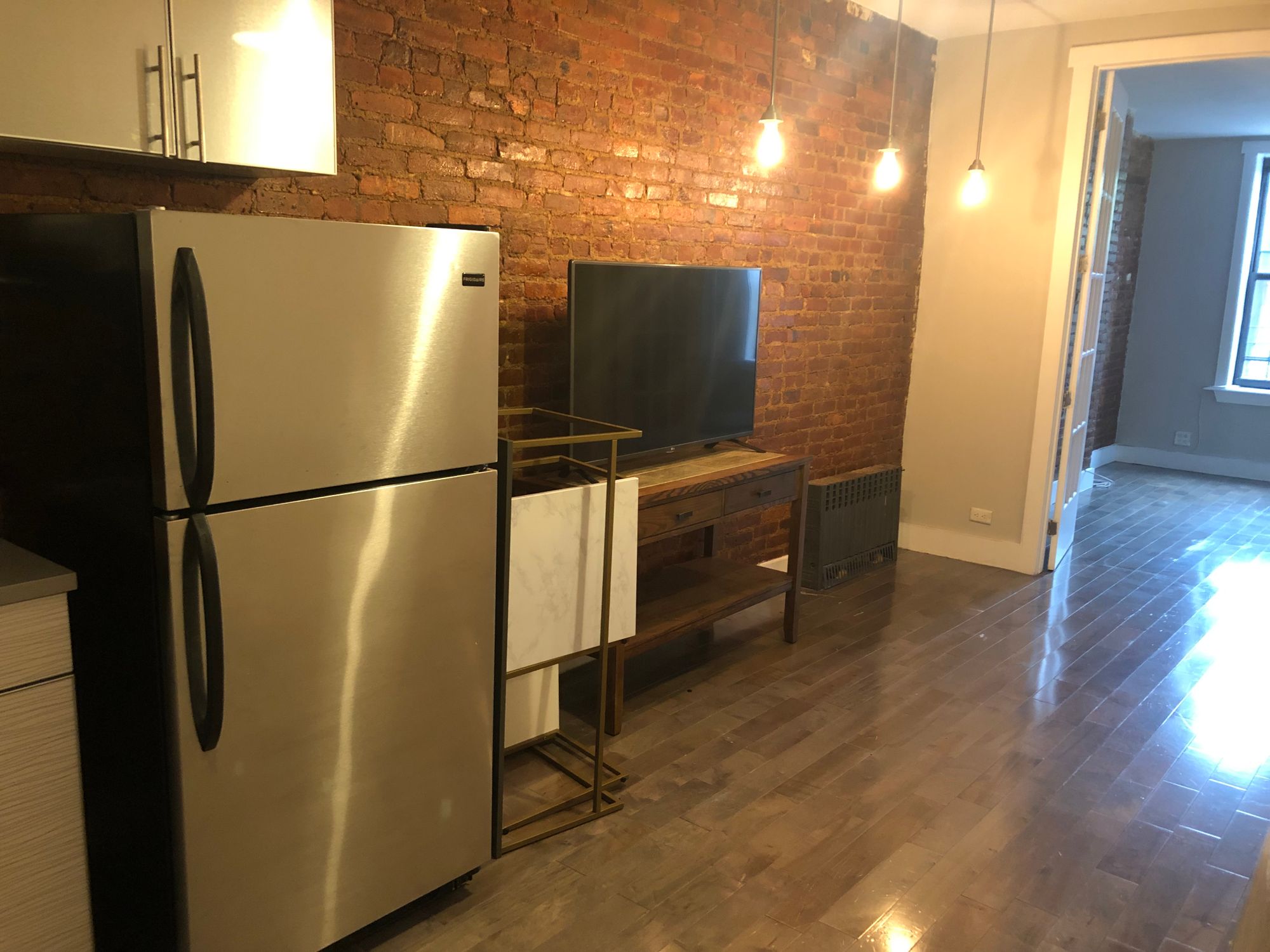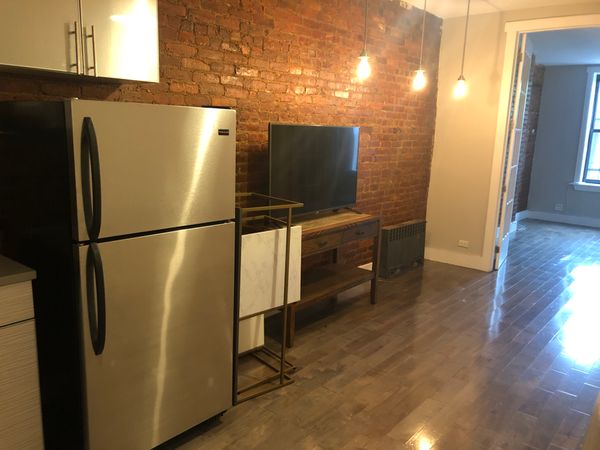 Hey again, y'all!
As I mentioned last time you heard from me, I'll be taking a break from the newsletter for the month of September to get my life and mental health back on track. I've paused payments for paying subscribers for the next month.
Since I've last written, things have been bananas!!! Nonstop bananas! Some good bananas and some rotten garbage bananas. But hey!!!! Everything worked out WAY better than I imagined!
So remember how I needed to find a new roommate and new apartment because I couldn't renew the lease on my old place and my old roommate was moving out of state? Here's how that went. On Saturday the 21st, my friend Quinn went to a going-away party for their friend. While there, they struck up a conversation with the friend's roommate, who said, unprompted, that they were hugely stressed about finding a new living situation and had resolved to pay too much to live alone in a small studio. Quinn went HI WOW I BET I CAN SOLVE YOUR PROBLEM and got her number and passed it along to me. On Sunday, I texted this new acquaintance and said I'd resolved to putting all my earthly possessions into storage the following day but would much prefer to find a nice apartment with someone cool. I asked what she was looking for, and we had the same budget and neighborhoods in mind. We started sending listings back and forth.
So on Monday, I didn't go set up a storage unit. We met up for the first time and saw two apartments together. We continued hitting up realtors. I reached out on Facebook, Instagram, StreetEasy, RentHop, you name it. I saw more apartments while she was at work. I had a good feeling about one, so I begged to get in before Thursday's open house. We were only the second set of people to see it since it went on the market, and the other prospective tenants had put in half of their application materials already, so we raced to complete ours and sent it in before our rivals could finish their application. On Thursday morning, we signed the lease. I booked a moving company. I packed some of my stuff. The movers came Saturday, but the move was a debacle. Everything went wrong. I spent all day Sunday and Monday doing a bunch of extra tasks I didn't think I'd need to take of. On Tuesday I worked from 6am till after midnight cleaning the apartment and handling last-minute bullshit.
But it's done now. On 1:15am on September 1st, I hauled my last load of stuff up to the third floor and into my beautiful, cozy apartment with my sweet, chill new roommate. It's really so gorgeous. Two huge bedrooms, each with a closet, on opposite ends of the apartment so there's no shared walls, only a third floor walkup, recently renovated, and under our budget. Hands down the best apartment we'd seen. There's exposed brick! In every room!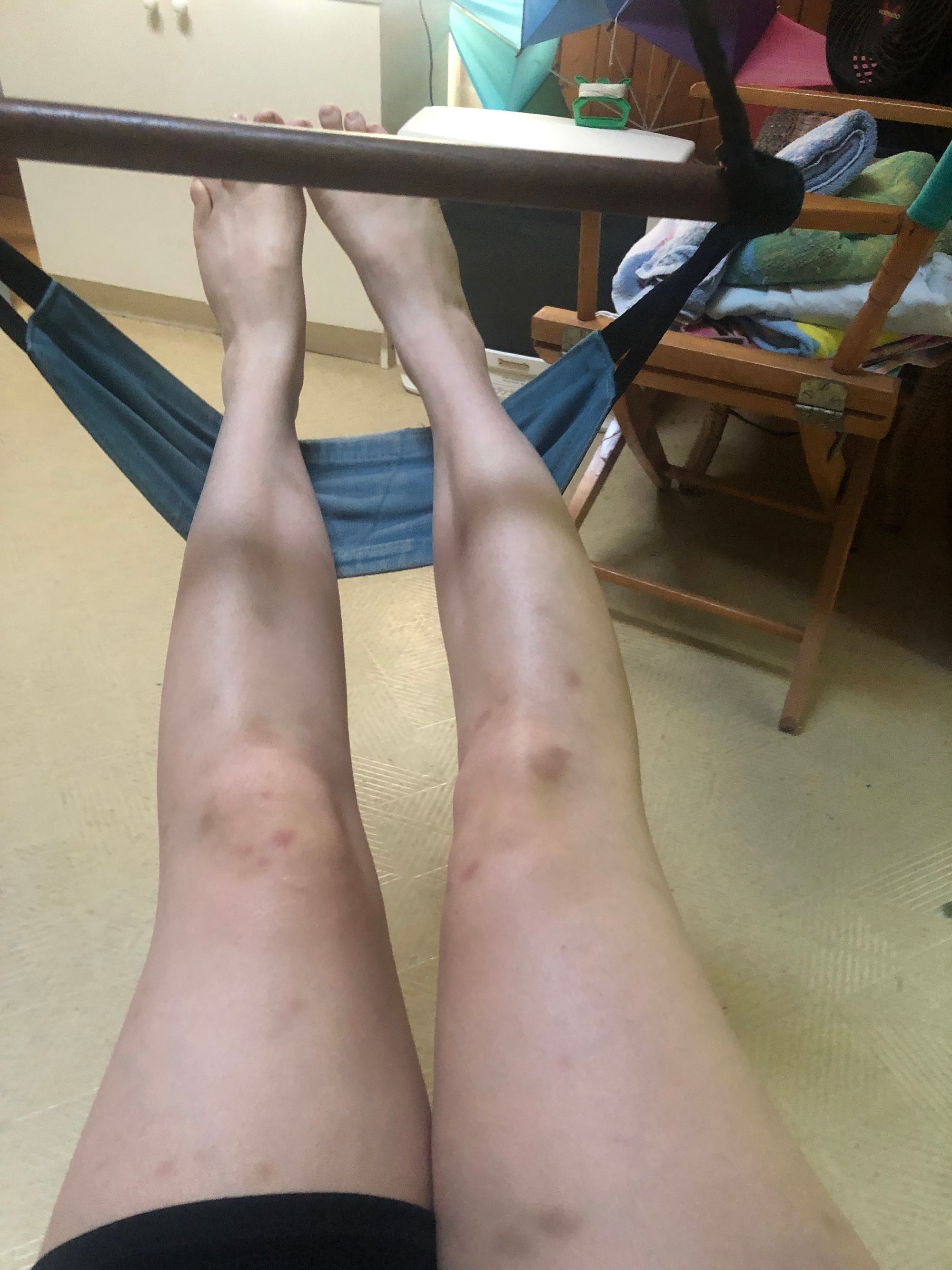 I'm now at a friend's beach house for a 4-day vacation and I can't believe the stress might actually be leaving my body. I feel like that picture sums up this transition pretty well: my legs battered to absolute shit from lifting, tripping, climbing, cleaning, kneeling and packing, kneeling and unpacking, blissfully chilling in a hammock chair. (I wondered whether I should exercise caution in putting a pic of my feet on the internet, but I am unemployed now, so if this leads to any paying foot opportunities, I'm fine with that.)
Next week, I go home to North Carolina, which should also be restorative and relaxing, and then I'll come back to set up my big new room and become a productive member of society again. A friend reached out last night about a freelance writing gig. I'm feeling pretty positive underneath the exhaustion. I think that October should be really cozy and nice for me, actually.
Anyway, I appreciate you all so much. Perhaps I'll drop into your inbox once or twice if I feel like it in September. If not, I'll be back in October.
---
If you miss me...
The newsletter's greatest hits can be found here
Or you can just scroll through the whole archive here
Please follow me on Twitter, I'm in desperate need of more clout so people will think I'm an important and influential voice