Recent music news headlines that have made me question my grip on reality.
baby shark is a cereal now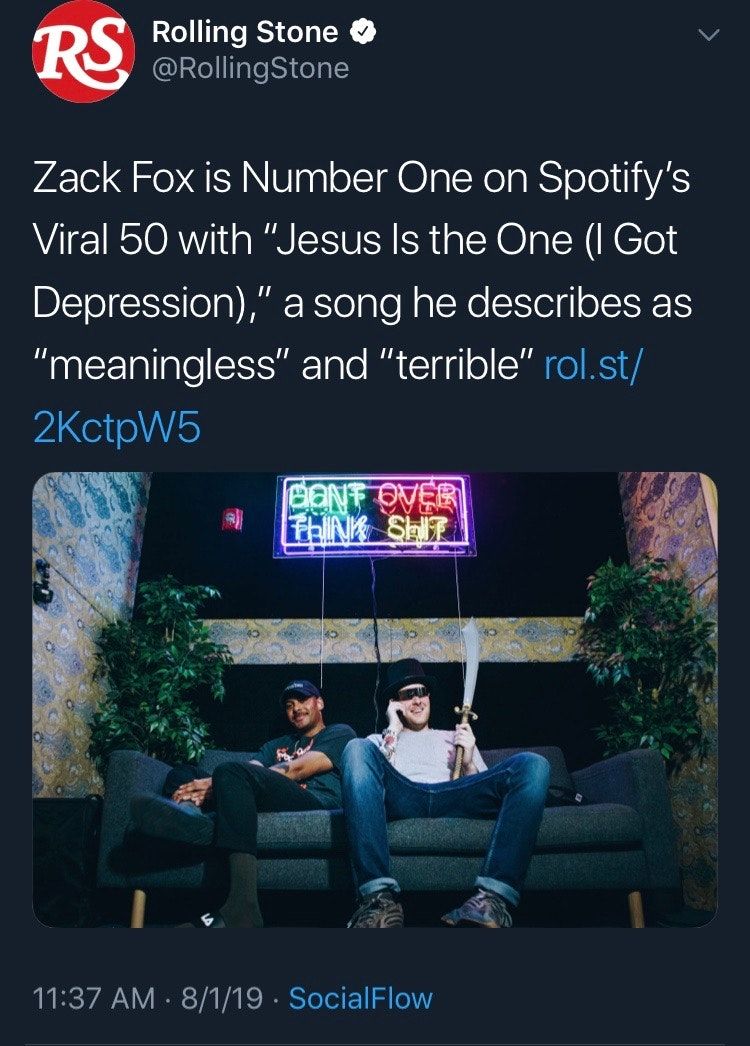 You know that thing when you're scrolling through Twitter and come across an Onion headline and briefly think that it's real? The opposite situation has been happening to me a lot lately — I've encountered a headline so bizarre that I assume it's fake and I'm shocked by its actual reality. This scenario is far more disconcerting. For some reason, every one of these headlines has been music-related.
Here is a list of some of these headlines, all worrisome jumbles of words and proper nouns that have shaken me to my core.
Zack Fox is Number One on Spotify's Viral 50 with "Jesus Is the One (I Got Depression)," a song he describes as "meaningless" and "terrible"
We live in a simulation, and daily I yearn to be yeeted directly out of it into the loving embrace of Jesus.