The people demand quality merch
If you're designing for your fans, you better come correct!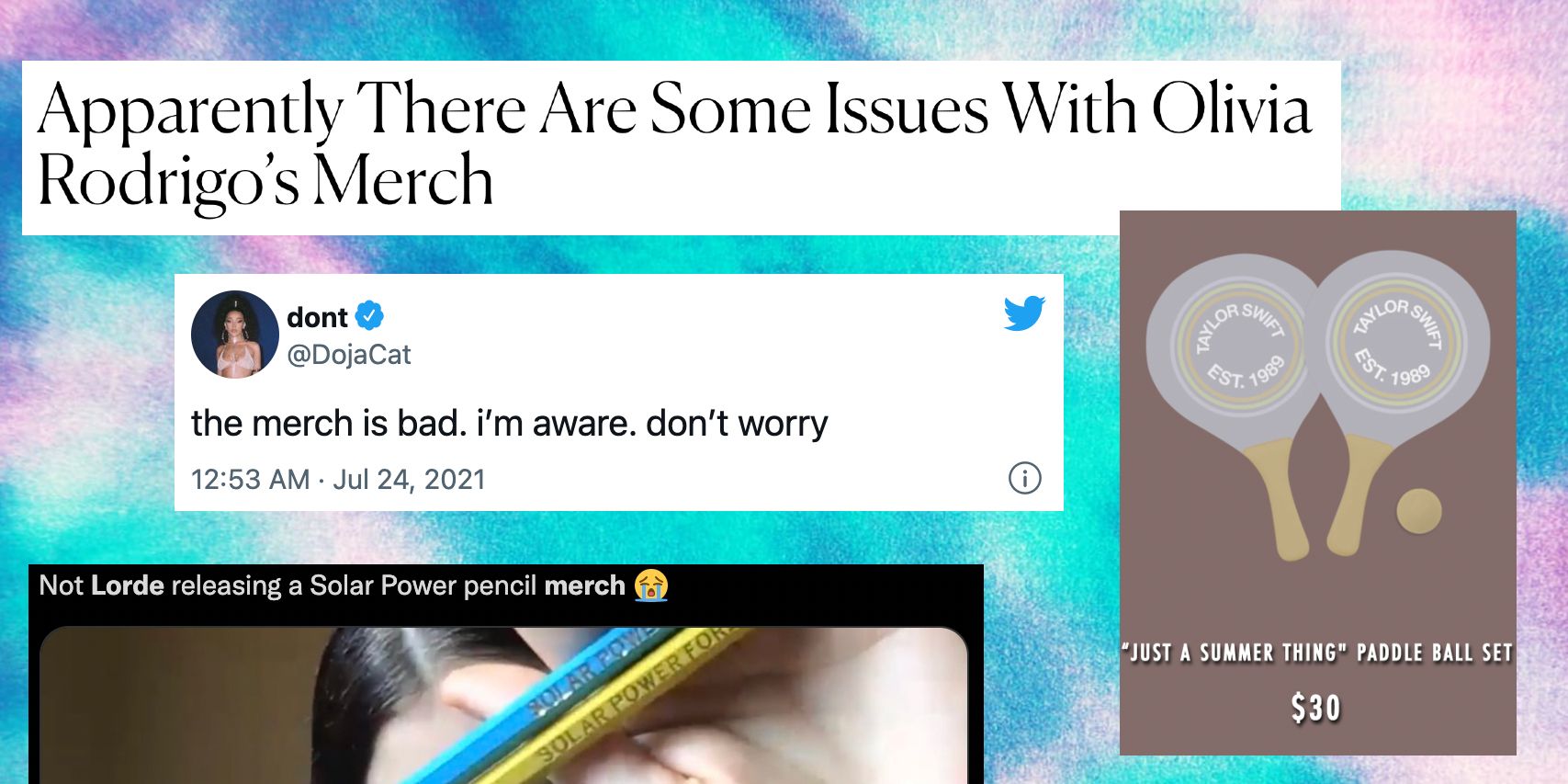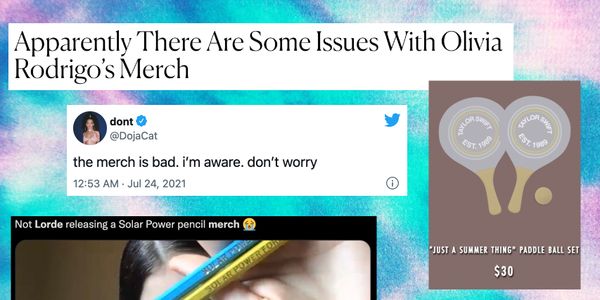 One summer in high school, I took a campus tour of UNC campus with my dear friend Kaitlin. When our tour was complete, we overheard an inane conversation between two other girls that we quoted for years. One said, chomping on gum, "Let's go to Franklin Street. I want some merch." The other asked, "What's merch?" and the first replied slowly, "It's like... merchandise."  
Merch is, indeed, like merchandise. But it's so much more than that. As a fan, it's a statement of identity; basic merch is a little gauche compared to something more rare, and limited-edition merch can be a status symbol. As an artist, releasing well-designed, enviable merch shows vision and taste. (The opening line of the New York Times review of John Mayer's new album shades the music but praises the aesthetic: "Right off the top, it needs to be said: great merch. Beautiful merch.")
Exclusive merch was popularized, like so many things, by fashion-obsessed trendsetter Kanye West with his streetwear-inspired Life of Pablo designs. Nowadays, fashion sites regularly round up news in the world of merch. But for a pop star, launching a merch collection is a risky endeavor. The people most likely to buy merch immediately are stans, and stans will make their opinions known if the merch isn't up to snuff. See, for instance, the numerous quality issues with Olivia Rodrigo's drop.
Though a rising star, Olivia is admittedly also an infant, and I'm sure that her involvement with the merch designs, sourcing, and creation was minimal. She hasn't made a statement on the backlash, but the company that produced her merch has, promising to "resolve these issues moving forward and... [grant] refunds or exchanges to anyone affected."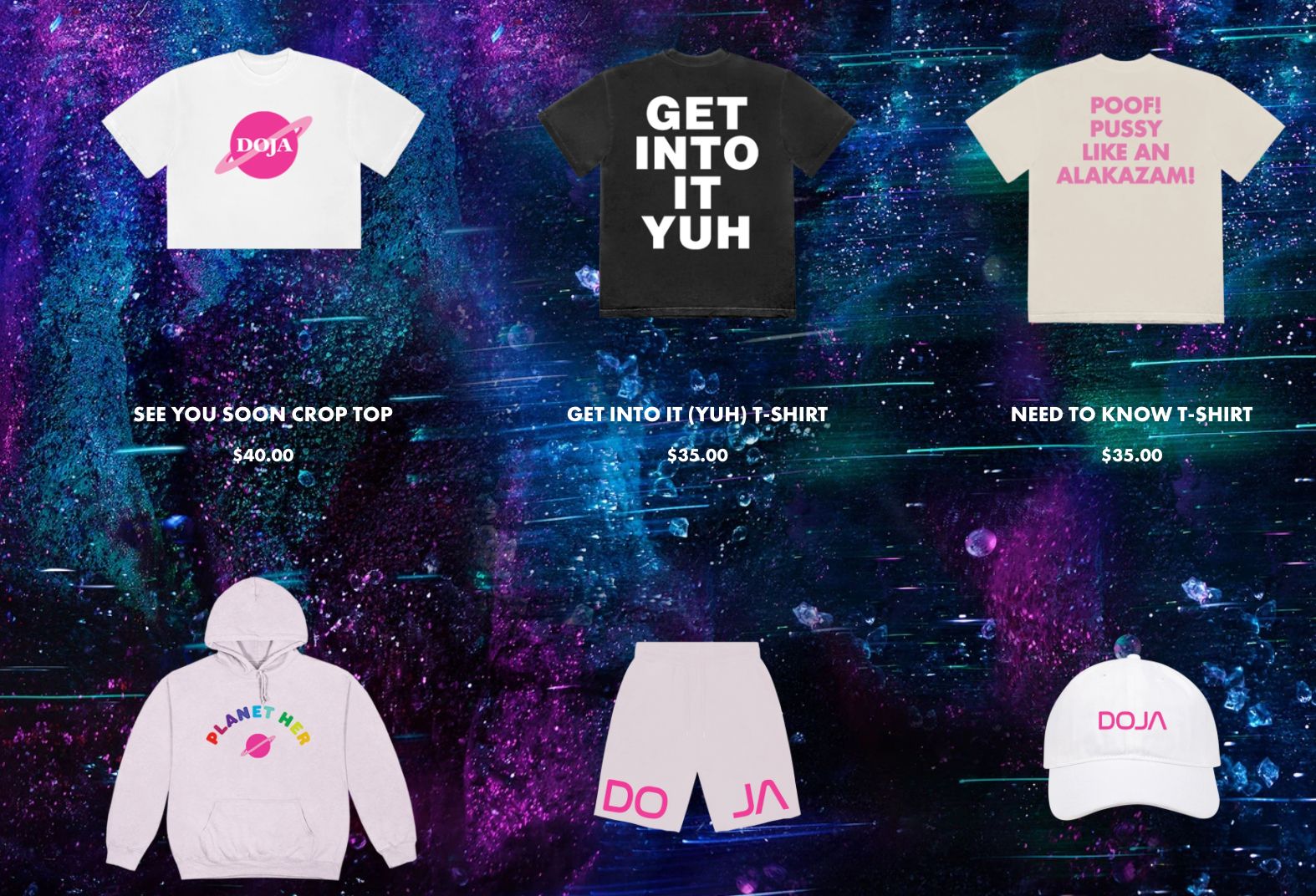 It's a different approach than the one taken by Doja Cat. The multi-hyphenate (singer-rapper-dancer-troll) straight-up called her own merch trash. After replying to fans' tweets about it ("i understand" to a fan who said they wouldn't pay $35 for the hat, "i don't know" when asked who was designing such a bad collection), she ultimately put her own assessment on a new piece of merch: a t-shirt that reads "i know it's bad, don't worry," now for sale on her site. (For an infinitely better Doja tribute, I recommend this incredible bootleg design from a fan.)

Merch is hard! I'm still haunted by the boardwalk airbrush aesthetic of Taylor Swift's capsule collection with British designer and nepotism beneficiary Stella McCartney for her pastel, posi Lover phase. Her more recent merch has been better, though in writing this I discovered a branded paddle ball set that confuses me.
I'm only thinking about this now because I went to check out Lorde's new merch and am puzzled by her team's decision to go all in on one particular song title that I personally don't need to wear like a slogan.
She recently indicated that new merch would be dropping sporadically, so I'll stay tuned for other designs. (Bootleg merch is available already from the same artist linked above.)
I don't know if any Solar Power merch will suit me, as it's a pretty beachy album and I despise the beach. But when you visit her website right now, you'll see a REALLY well-designed graphic that certainly belongs on a shirt, hoodie, or tote!!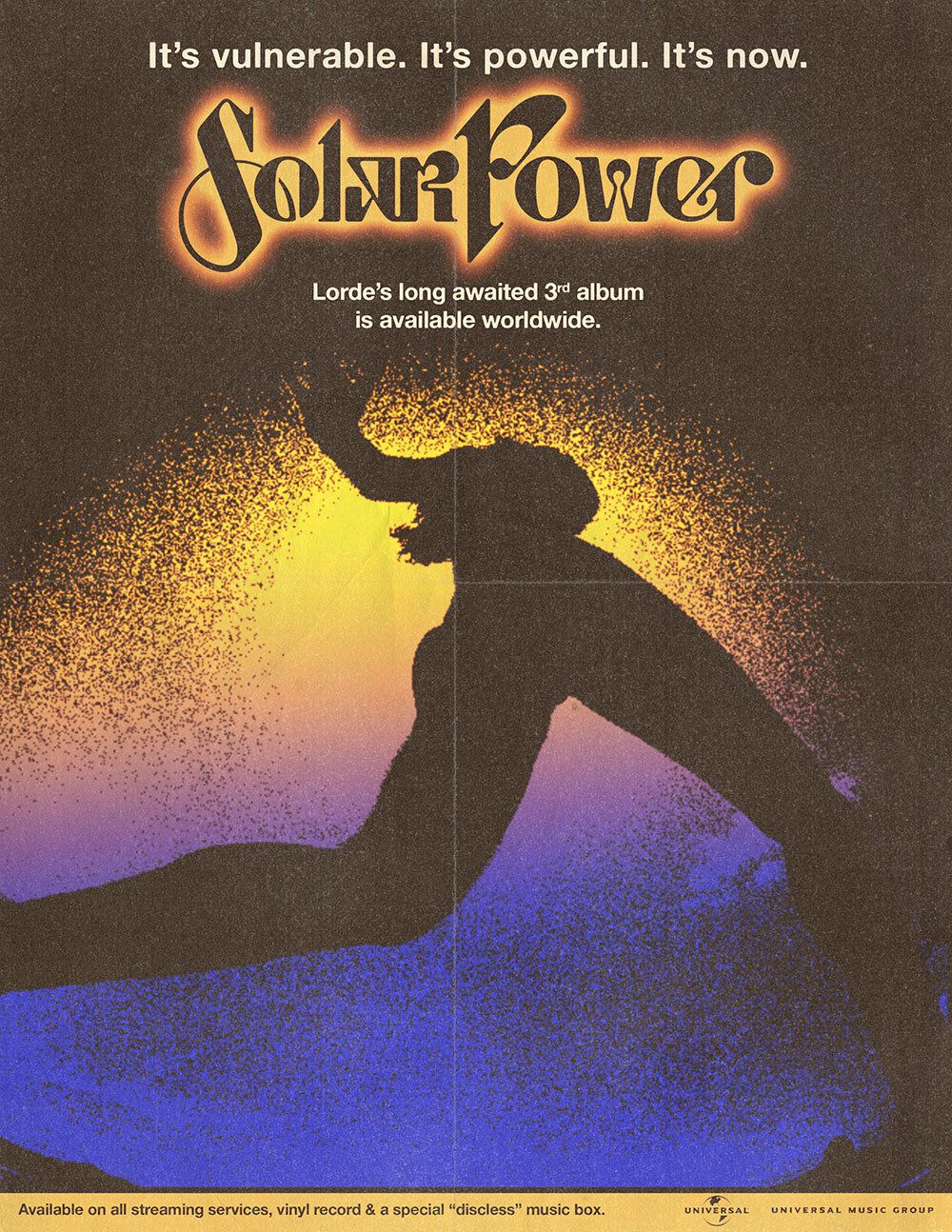 Anyway, I leave you with the most aggressive merch I came across when "researching" this piece (poking around on Twitter and stuff.) Please do note the "I <3 PUSSY" sleeves on the lesbian shirt – I wouldn't want that detail to go overlooked.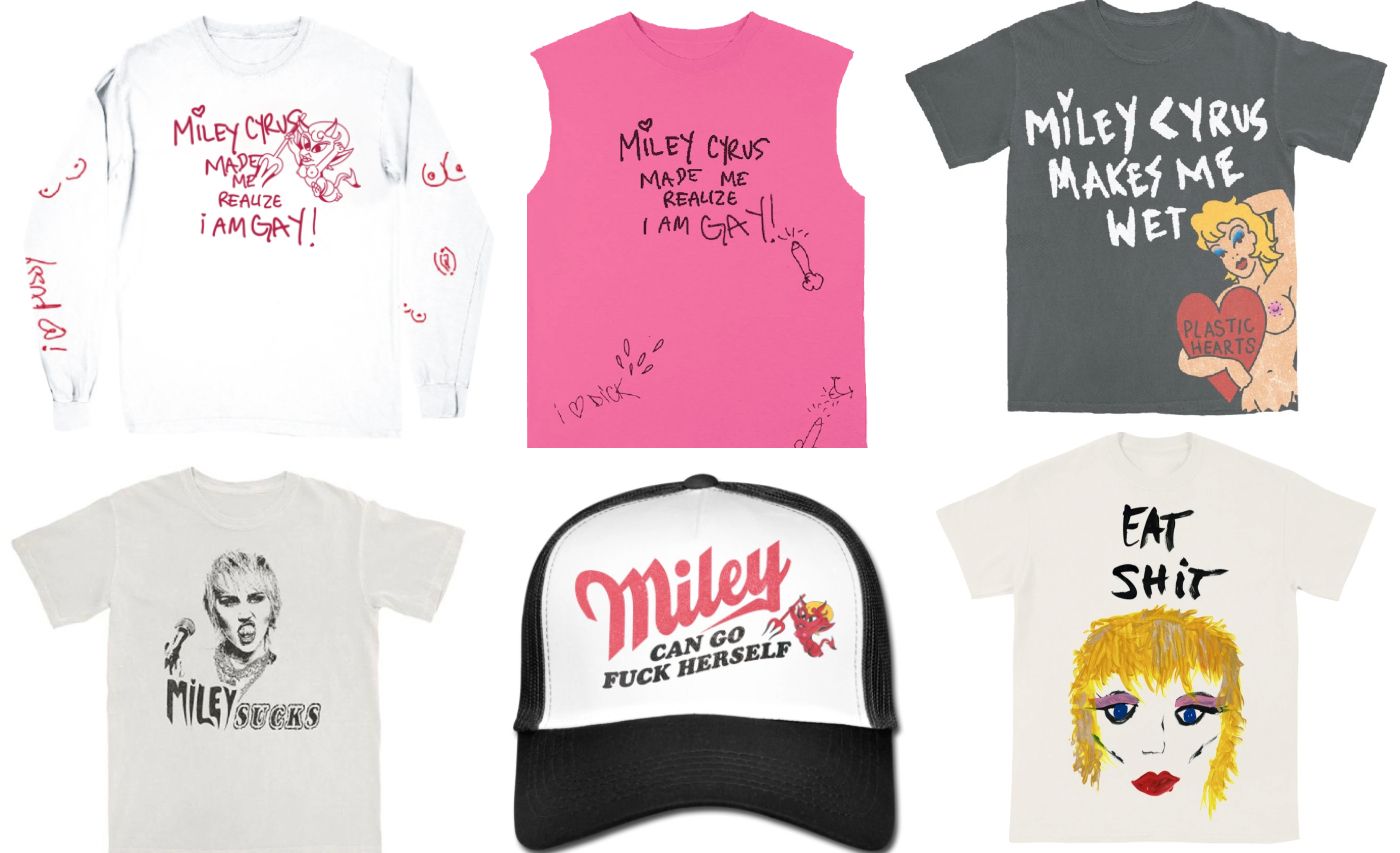 Honestly, it's well-designed and it's on-brand! This is how it's done!
---
More like this: