The vault is OPEN, baby!
a guide to all the wonders available on Disney+ by me, an expert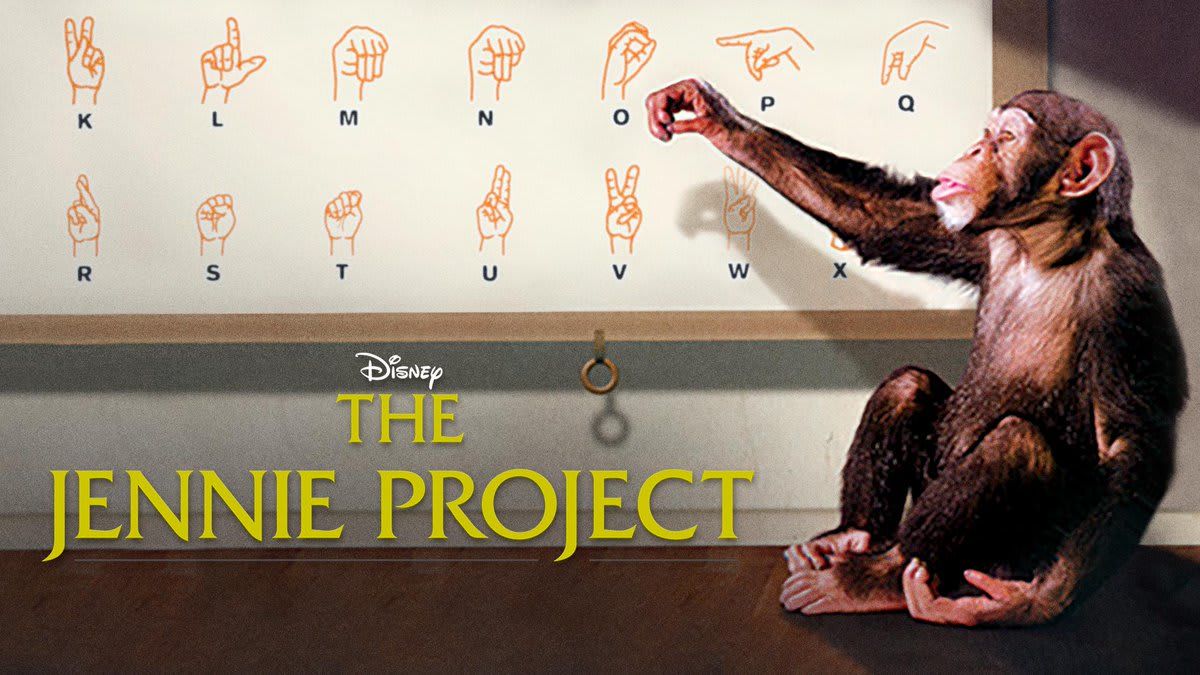 Wow! Disney+ has everything! I assume. I don't have Disney+. But I did skim the thread of teasers posted on Twitter, and boy are there some gems among them!
You might be unfamiliar with some of these titles, but luckily you've got me, a real Disneyhead, to break down some of the most enticing little-known works from the House of Mouse. Let's go!
The Jennie Project
The true story of how American Sign Language was invented… by a chimpanzee!
Amy
One woman's quest to spread American Sign Language after years of training with her mentor Dr. Jennie (Cookie the Chimp reprises her role).
Three Days
It's a cold, cold night in Chicago when Joe Denimsly is found DEAD by passerby Hunk Sweaterman. Unsure of what to do, he drags the corpse home to his wife, Mrs. Sweaterman, who's all like "huh?" but he's like "I couldn't just walk away without doing anything" and she's like "you're inscrutable, but that's why I love you." Suddenly there's a knock on the door. "Not now!" says Mrs. Sweaterman, "not at this hour!" but her husband Hunk opens the door anyway because he's just such a good man. He can't leave a stranger out on his stoop or a corpse in the street. Not Hunk. He wasn't raised like that.
The stranger at the door is Tim Meadows. He starts asking a lot of questions and Mrs. Sweaterman is like "uh-oh, he seems like police, maybe my inscrutable husband shouldn't have brought this corpse home." Tim Meadows starts to whip out a badge but PSYCHE! It's a glowing cross. "You know who else was a corpse once?" says Tim Meadows. "A friend of mine I like to call Jesus Christ. But he didn't stay a corpse… he only stayed dead for three days." Hunk and Mrs. Sweaterman realize that they have to keep this corpse around for 72 hours to learn the true meaning of Easter.
Million Dollar Duck
A scrappy gander trains to be a professional boxer.
The Story of Robin Hood and His Merrie Men
Joseph Gordon Levitt time-travels to olden times to murder rich people with arrows. Swoon!!
Cinderella II: Dreams Come True
Cinderella gets what she's always wanted: a key!! Now she can finally unlock the door to the dungeon to see what her handsome husband has been hiding all this time. Perhaps the screams will finally make sense…
Perri
It seems as if Perri is just another squirrel. But think again, kids! Perri is the pet of Senator Joseph McCarthy, and she's been trained to sniff out Commies.
Right on Track
Who says racecar driving is just for BOYS? Not Lexie and Lulu! These cool sisters are ready to burn some rubber. But when Lulu's grade in Language Arts starts slipping, her strict dad threatens to ground her so she can't race anymore. Right before the Indy 500! Lexie has to start tutoring her sister so Lulu can get her grades… right on track.
Eddie's Million Dollar Cookoff
Eddie Ihop knows his destiny: he's training to be a 16th generation pancake flipper. But how can he tell his dad that his true passion is baseball? With the help of his encouraging friend TJ (Orlando Brown), Eddie will prove that you don't have to choose between what you love and doing what's required by your family's multimillion dollar pancake house chain. That's right: Eddie's gonna play baseball with a spatula!
(Fun fact: Hannah Montana's theme song "The Best of Both Worlds" was actually a cover! The original version appeared in Eddie's Million Dollar Cookoff first!)
Old Yeller
a kid just fuckin…. breaks a dog's back by riding him like a damn horse
The Cheetah Girls
Four stylish zoologists raise awareness about the toll of habitat destruction on big cats.
The Cheetah Girls: One World
After the murder of their zoologist pal (Raven-Symoné) by a vengeful poacher, the surviving Cheetah Girls take their fight for the protection of wildlife to the UN.
The Pacifier
Big man carries small babies!! Big man mean face little babies! Duck angry girl big beefy man! Haha!
The Secret of The Magic Gourd
One rude frog gives the finger to society when he accidentally licks a magic butternut squash that gives him omnipotence! Now humankind better get its act together or this rude frog is gonna…just kill everyone.
Good Luck Charlie, It's Christmas!
It's December 25th, and Charles needs to get the oil changed in his car. He thinks it's just a regular day (he's Jewish) but once he starts trying to make an appointment for his oil change… everyone is like, "Good luck with THAT, Charlie! It's CHRISTMAS!"
Jane
Examining the legacy of Dr. Jane Jennie, the chimpanzee who invented American Sign Language.
Freaky Friday
In this woke update of a classic, one mom is gonna finally figure out what her kid means when they say they're "nonbinary" — the hard way!
Happy binging, my fellow Disney fanatics!!