What Britney Spears deserves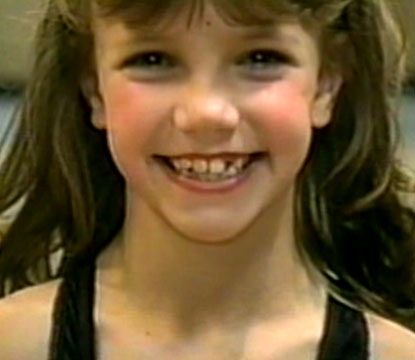 Depending on your level of pop culture obsession, you may not know anything about the conservatorship that has controlled the life of one of the world's most famous people for over a decade. Since 2008, Britney Spears has had the legal rights of a child, unable to choose her own medical care, sign a contract, or control her finances. Her money and choices are handled by her father through a conservatorship designed for the elderly or severely incapacitated, a decision made without Britney's consent when she was hospitalized 11 years ago.
I had no particular attachment to Britney as an artist or celebrity until 2008, when I happened to read Rolling Stone's shockingly in-depth story about her troubling prior year. For the first time, I realized that the figure who was relentlessly mocked in the tabloids had been a victim of unfair treatment her entire life, and her so-called "meltdown" was certainly linked to the negligent, exploitative actions of her inner circle. Since then, I've paid attention to the grim story of her conservatorship, the way it has shaped her career, and the way the industry and public have largely overlooked it until very recently. Thanks to the in-depth podcasts Britney's Gram and Eat, Pray, Britney, I've become obsessed with the legal details of her conservatorship, the many indicators that her team is abusing the arrangement, and the signs that she may finally be released from it in the near future.
I can't help but reflect on the lifetime of exploitation that has led Britney to this point where she may possibly, finally control her own destiny.
---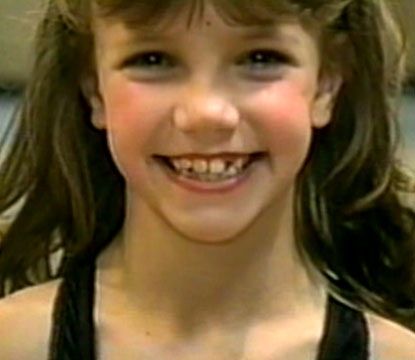 Here are some facts about Britney's life, some things that have happened to her that I don't think she deserved.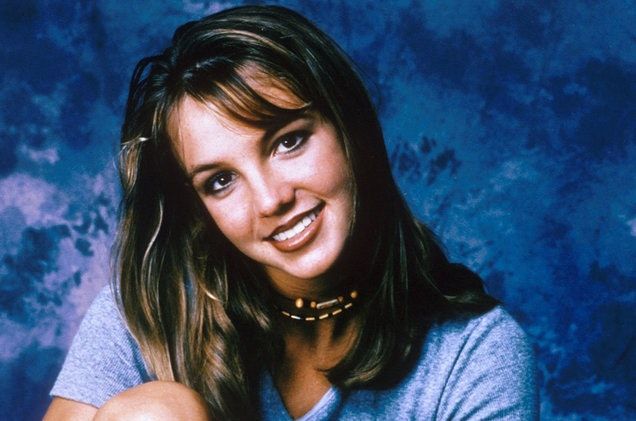 Her team creepily micromanaged Britney's sexuality, with her manager Larry Rudolph steering Britney into publicly claiming to be a virgin whether or not it was true. On the topic of Britney's team controlling her image to maintain the balance of appealing to younger and older audiences, a close friend said, "These middle-aged guys…were literally picking out her panties for her."
The question of her virginity would follow her for years in invasive interviews. After a contentious breakup with Justin Timberlake, he revealed that Britney was in fact sexually active in an interview with Barbara Walters by replying to the question of her virginity with a sarcastic response and showy laugh. Britney would try to defend herself by falling back on the image she'd been told to portray and saying Justin was her first and only sexual partner. She vented that she hadn't expected Justin to "sell her out." Her mother would sell her out further by releasing a tell-all memoir in 2008 that claimed, among other personal details, that Britney lost her virginity at 14.
Following their breakup, Justin released "Cry Me a River," a song about getting cheated on that featured a Britney lookalike in the video to let the public know who it was about. (He would later release a single about karma coming for a cheating ex, "What Goes Around…Comes Around," a month after Britney and Kevin Federline filed for divorce.)
Hurt by Justin's treatment, mocked in the press, and frustrated by her label's constraints, Britney set out to take artistic control of her music. She found Michelle Bell, a songwriter she clicked with and trusted, and brought in more personal songs and ideas for her next album. One song was the ballad "Everytime," which Britney had written herself and performed on the piano, a skill she had not been able to show off before in her more prepackaged pop material. Britney and Bell wrote a demo called "Look Who's Talking Now," an attempt to take back the breakup narrative with lyrics like "This song is all about me, damn right it's all about me" and "So look who's talking now / That's what this song's about, me." Another song, "Take Off," covered more political topics, with Britney speaking out against the war in Iraq and promoting tolerance for gay people. She also experimented with different genres, including R&B and country, to push her sound in a new direction. Angela Hunte, another songwriter recruited for these sessions, said that Britney considered these songs more empowering than her previous work. When she brought the songs to her label, they rejected all of them but "Everytime."
source: BuzzFeed, 2014
Several critics would call "Everytime" the best song of the album. The other songs that Britney had found empowering, which were written with two female songwriters she trusted, were discarded. The songs that did make it onto what would become In the Zone were largely written with male co-writers and included choices like "Outrageous," a song written by R. Kelly, and "Touch of My Hand," a song about masturbation.
Britney's parents divorced just two months after she and Justin broke up, but no one on Britney's team offered to get her counseling or allowed her to take time off. Now 21, she soldiered on to promote In the Zone through interviews like an Esquire profile by Chuck Klosterman that began with him showing up to her photo shoot in the hopes of seeing her naked. Klosterman asked Britney to admit that "American men are fascinated with the concept of the wet-hot virgin" and grilled her on why her actions were so provocative; when she responded with explanations of self-empowerment, he editorialized with cynicism. The only topic not related to her sexuality in this interview is the question of what she would do if she weren't famous. When Britney said she always wanted to be a teacher as a child and could see herself being an entertainment lawyer, Klosterman called both ideas "a joke."
Trying to express the anguish she was feeling during this period, Britney proposed that she drown in a bathtub surrounded by pills and booze in the video for "Everytime." Her label wouldn't allow the substances to be shown, so the concept was sanitized slightly. The video's director, David Lachapelle, would later share disturbing details of the shoot in an Instagram comment. "For the video '[Everytime],' the only direction Britney gave me for the video was that she wanted to die, that she wanted to die in the video," he wrote earlier this year. "I have known Britney since she was 17. I shot her first cover, Rolling Stone, it was shot in Louisiana at her family home, filled with pageant trophies. I could tell even back then something wasn't right. - David LaChapelle #freebritney."
sources: Rolling Stone, 2008 / Daily Mail, 2019
By 2004, Britney's personal life and career both seemed out of control. She infamously married then divorced a childhood friend in a Vegas wedding and later began a whirlwind romance with Kevin Federline. She was exhausted by a technically difficult stage show and brutal schedule for a 93-city tour. She still tried to take some artistic control, bringing in a self-penned song called "Mona Lisa" to try out on the road. The song, about an icon who self-destructs in response to abuse by the world, shared similarities in composition to "Cry Me a River" and seemed intended to be a response to Justin's perspective. But the demanding tour took a permanent toll on her body. Early in the tour, Britney injured her knee and would cancel the tour later in the year for surgery after a worse injury.
source: BuzzFeed, 2014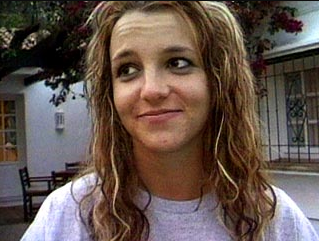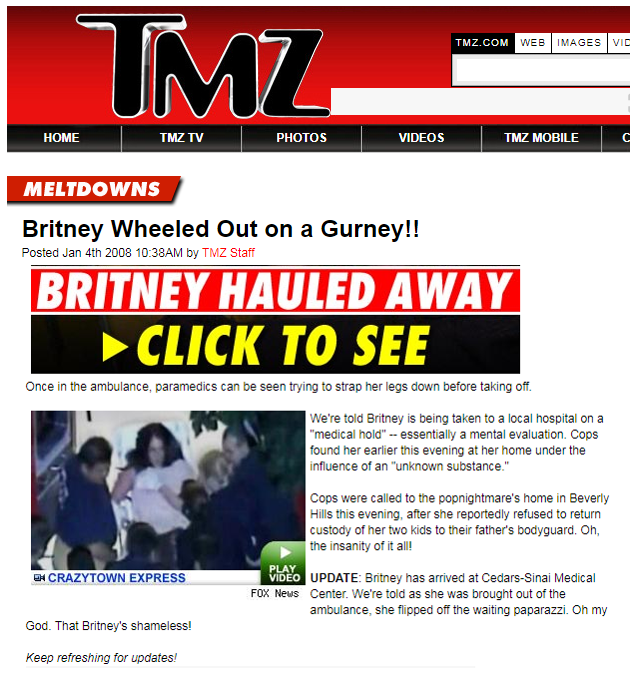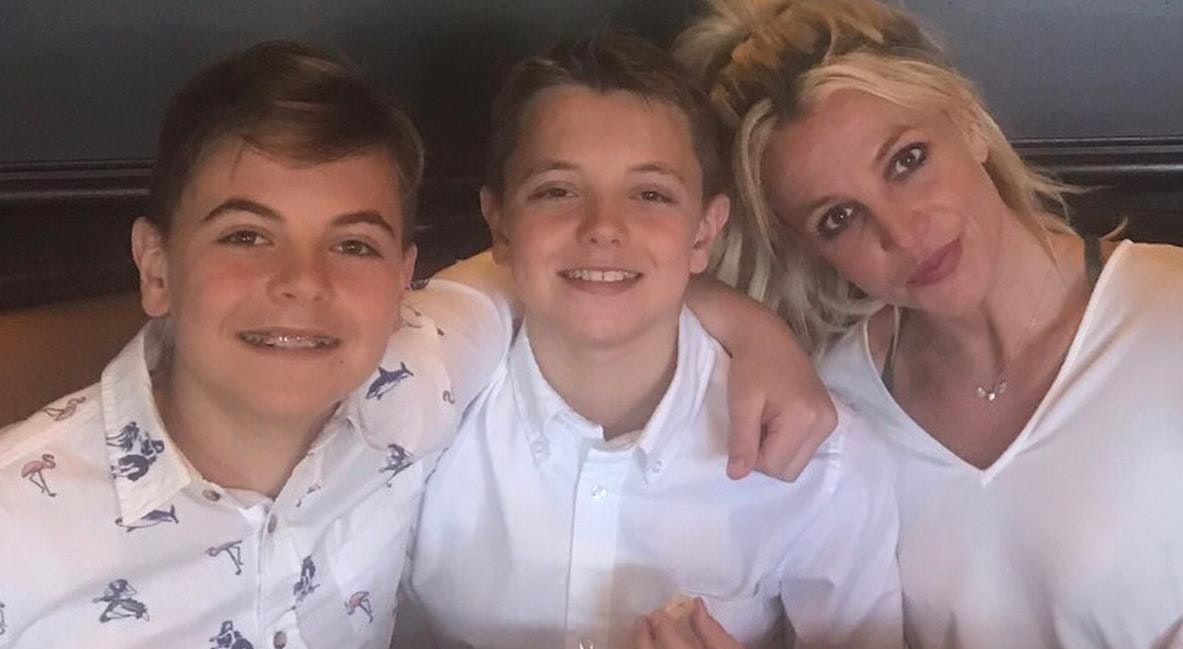 Few details about Britney's current medical diagnoses are known. Any information that does become public should be subject to scrutiny, however, because Britney herself does not have final say over her publicist or management team. When, for example, Britney was admitted to a mental health institution earlier this year, headlines reported that Britney had checked herself into the facility — something that she legally cannot do, as she cannot sign a contract or make medical decisions for herself. Though Britney seems to have the freedom to post to her own social media accounts, her team also has access. It is unclear whether Britney could post a message entirely without her team's approval, confusion which has led close watchers to wonder if Britney hides subtle messaging in her otherwise mundane Instagram posts.
source: Paste Magazine, 2019 / BreatheHeavy.com
Though she is well enough to work, Britney's visitation with her children remains limited. She has paid over $20,000 in child support each month to Kevin Federline in recent years, and both parties are currently in negotiations for an increase in the amount after Federline petitioned for $60,000 a month. This summer, Federline filed for a restraining order against Britney's father after an incident in which Jamie was violent with the couple's 13-year-old son Sean Preston. Though the situation was reportedly traumatic for Britney, Jamie Spears is still his daughter's conservator. He shares the role with a newly appointed temporary conservator, having cited "poor health" as a reason for stepping down from full control following the incident with her son. The arrangement will be reevaluated in January 2020.
---
Britney rose to fame as the paragon of a new brand of pop star: the TRL-dominating, record-smashing teen idol. As she came of age and her stardom exploded, the rise of online tabloids and snarky blogs that allowed for 24/7 gossip and speculation was reshaping celebrity coverage. Before social media devalued candid celebrity photos, Britney suffered under nonstop surveillance during what is now deemed the "golden age" of the paparazzi, long before celebrities fought for restrictions on their reach and harassment tactics.
I turned 8 the year Britney's debut album came out and was 16 when she was hospitalized. For most millennials like myself, her rise and fall was the defining pop culture story of our adolescence, and for that reason her story has taken on mythical significance: depending on who you ask, she represents the sexualization of former child stars, or she's a cautionary tale about fame, or she's a representation of the way America treats women who are desired.
But she's also a person. She has been this whole time, despite being reduced to a sex object, a cash cow, a punchline, and a meme.
Britney Spears is 37 years old and has never had complete control of her life. The desires she has expressed throughout the years — to become a teacher, to retreat from public life forever and escape to a new life of anonymity, to have custody of her children and a life of freedom — have never been within her grasp, because her dreams were restricted by her parents, then by her label, then by fame, and now by the legal system.
After much public speculation about the need for conservatorship this year and concerns about the men in control, the courts will revisit the terms of Britney's life at a hearing in January. An independent analyst has been compiling a report on Britney's fitness to live without the restraints she has been under the past 11 years. While we don't know the full details, I feel like we know enough. I think she deserves more freedom. I think she deserves to have a say in her medical care and a lawyer she personally appoints to protect herself. I think that she should be able to make her own career decisions and work commitments. I think, more than anything, that Britney deserves the dignity of full personhood that has been denied to her for so long.