Concerned parents review the hits
TURN UP TO RIHANNA WHILE THE WHOLE CLUB'S [expletive] WASTED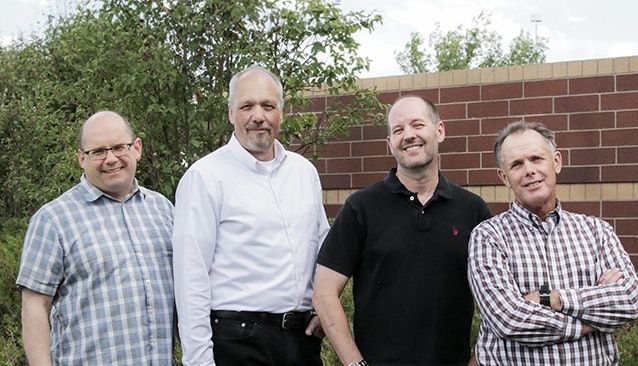 Focus on the Family is a trash organization with trash goals like opposing LGBTQ rights, pushing for school prayer and creationism, and funding crisis pregnancy centers. They suck.
They also run a website called Plugged In where they review pop culture releases by their level of godliness, and this is their crack team of experts on the case: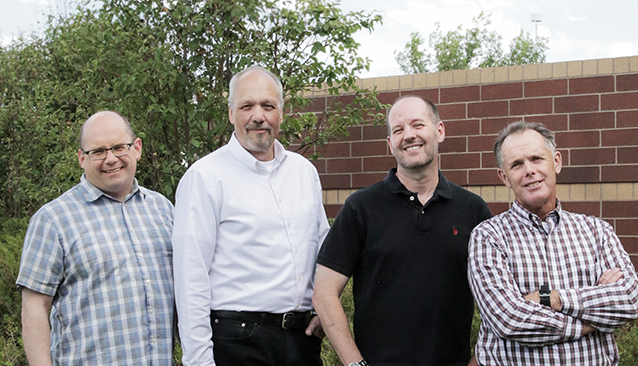 Who wouldn't trust this collection of balding white men to decide if Ariana Grande's new album is lit? That's a real picture from their website and not a stock photo that I found after Googling "bland dads."
As you might expect, many of the reviews on this site barely conceal racism, defend homophobia, and slut-shame almost every female artist they write about. But there are others that are so bizarre I laughed out loud!
I like their music write-ups best. They helpfully break each album into "pro-social" and "objectionable" content. What does "pro-social" mean? It's never specified, but I'm assuming from context that it means something like "a net good for society." For example, it is pro-social of Nicki Minaj to "[mention] how a loved one gave her wise guidance" on a track on Pink Friday. Unfortunately, though, this God squad concludes that "Hip-hop's newest queen fancies herself to be some kind of rap Barbie doll. But what comes out of her mouth would turn any halfway self-respecting Barbie into a small pile of plastic ash."
Did you know that halfway self-respecting dolls can self-destruct in the presence of sin? Did you know that Rihanna sings about "sex-ups," which I guess is a cool slang term for casual flings? Well, I've excerpted some of their takes so you can learn these things for yourself.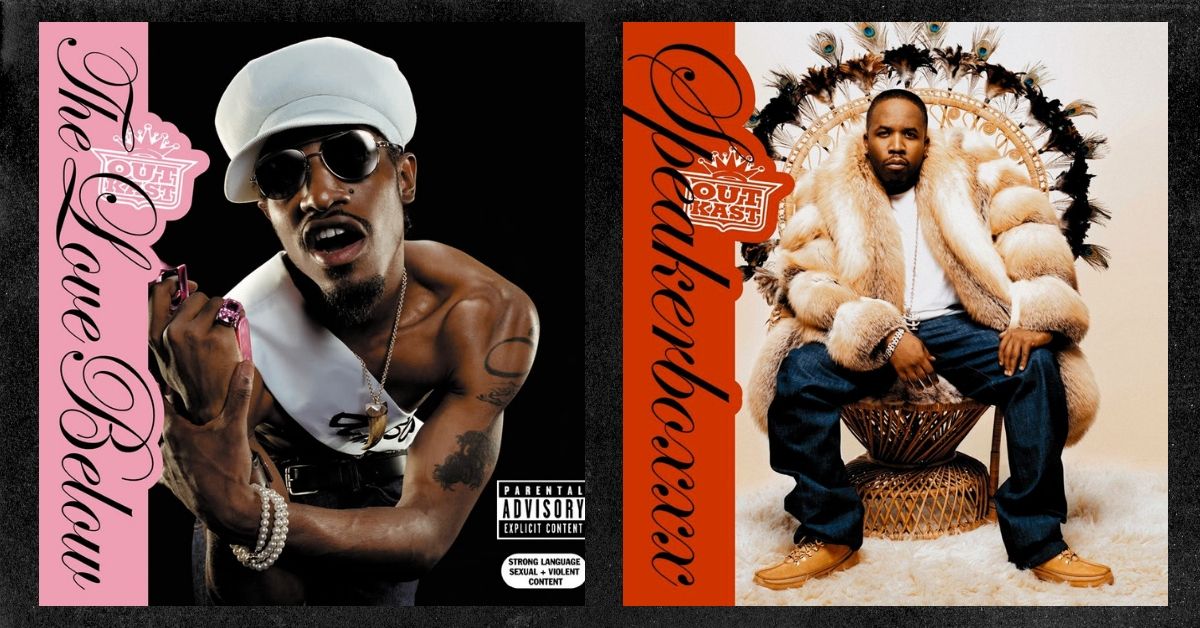 PRO-SOCIAL: Isolated lines thank God for faithful parents ("Hey Ya!").
OBJECTIONABLE: Song titles such as "Where Are My Panties" and "Spread" need no further explanation. Liner images include bikini-clad and bare-breasted women.
TAKEAWAY FOR PARENTS: Two discs. A vile 135 minutes of material. How irresponsible is this project? Laughter erupts when Big Boi's 3-year-old says "muthaf---er." If he and his partner, Dre, are that lax about corrupting one of their own kids, just imagine how willing they are to corrupt yours.
MY TAKEAWAY: I searched very hard for the liner images that include bikini-clad and bare-breasted women because I thought it would be funny to include the image here, but I can't find them anywhere. Perhaps these reviewers sought out a special edition?
PRO-SOCIAL: With its bleak tale of a violent, drug-using kid who lands in the hospital, "Camisado" could scare teens straight.
OBJECTIONABLE: Cryptic lyrics describe an illicit affair ("Build God, Then We'll Talk"), condemn organized religion ("I Constantly Thank God for Esteban") and denigrate a wannabe socialite ("There's a Good Reason These Tables Are Numbered Honey, You Just Haven't Thought of It Yet").
TAKEAWAY FOR PARENTS: This young, Las Vegas-based punk act pushes harsh profanity, sexual content, alcohol use and a glimpse into a hardened adult world you wouldn't expect recent high school grads to know so intimately.
MY TAKEAWAY: Good on the reviewer for sticking up for denigrated wannabe socialites, I guess?
PRO-SOCIAL: In "thank u, next," Ariana expresses gratitude for previous relationships that taught her about herself and caused her to grow as an individual: "One taught me love/One taught me patience/And one taught me pain/Now, I'm so amazing." She also confesses her desire to marry just once.
OBJECTIONABLE: Explicit one-night stands, make-up sex, seducing other women's boyfriends and various intimate moments are big themes on more than half of the songs on this album… Nearly every song on the album is explicit, including uses of the f-word and s-word, as well as "b--ch," "d--n" and "h---." We also hear a few references to drinking champagne and other liquor.
TAKEAWAY FOR PARENTS: The intimacy and connection she's clearly craving with a man also comes with a hefty emotional price tag for her. And that's a price that parents of her youngest fans won't want their children to pay if they should follow their idol's reckless lead when it comes to sex, love and relationships.
MY TAKEAWAY: This album sounds pretty d--n f-worded up, to be honest. I'll be saying "thank u, next" to this b--ch!
PRO-SOCIAL: "Adore You" finds Miley telling a man—perhaps former fiancé Liam Hemsworth— "When you say you love me/No, I love you more/When you say you need me/No, I need you more/Boy, I adore you, I adore you." Though it's clear that the couple is in bed together, that intimacy nevertheless prompts Miss Cyrus to dream of a wedded future.
OBJECTIONABLE: "#GETITRIGHT" finds Miley sensually detailing her bodily sensations when she sees a guy she wants to have sex with. She eventually tells him, "You're sexy, sexy/I got things I want to do to you." She also admonishes him to get off the phone so he can join her for a carnal rendezvous ("I wish I could feel ya'/So hurry, hang up that d--n phone/I been laying in this bed/All night long/Don't you think it's time to get it on?")
TAKEAWAY FOR PARENTS: Miley Cyrus is a young woman with a hole in her heart the size of Texas. And she has no idea what to do with it other than trying to fill it with all of the worldly things she can think of.
MY TAKEAWAY: "Sensually detailing her bodily sensations?!" What does it mean?!?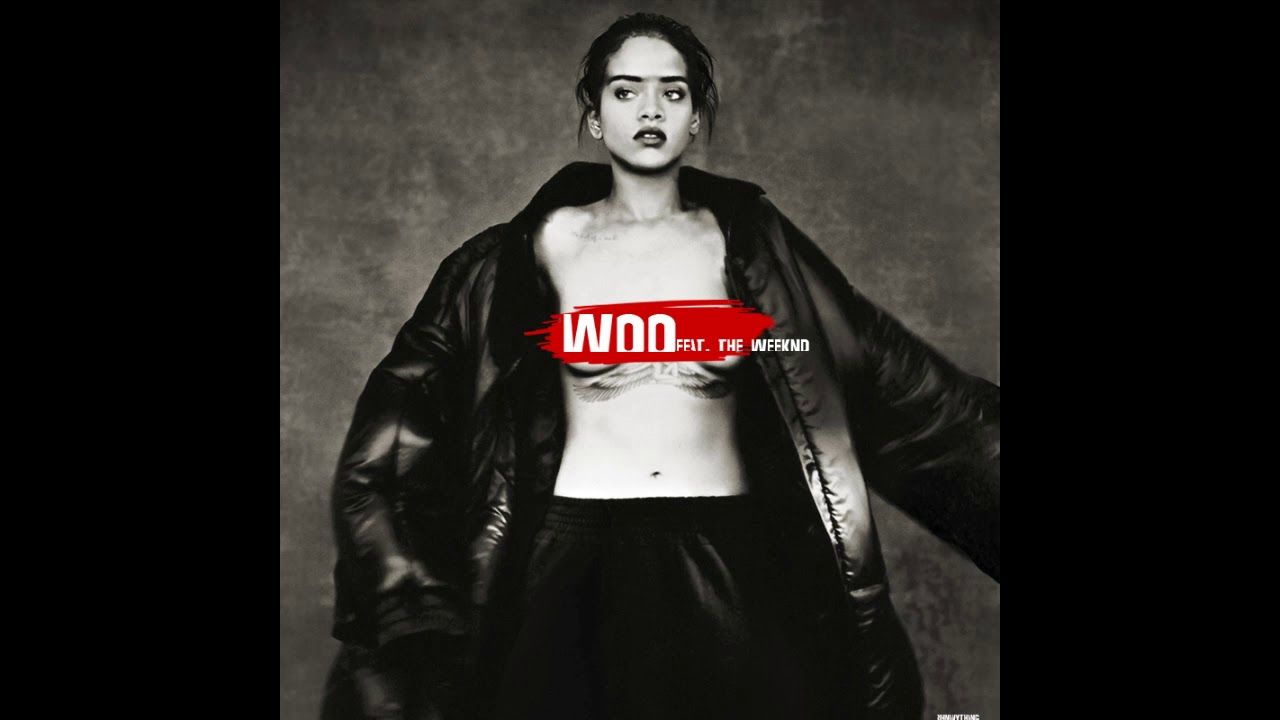 Rihanna's Anti
PRO-SOCIAL: Though she's almost definitely not alluding to the Apostle Paul's tug-of-war spiritual struggles in Romans 7, Rihanna's raw depiction of the two sides of her heart—one that hopes for the best ("going with what I always longed for") and the other that knows she's rationalizing bad decisions ("I know you think it's fake/Maybe fake's what I like")—certainly evokes that biblical truth.
OBJECTIONABLE: Coupling and cocaine (the latter referenced by the slang term "yayo") join forces on "Woo," as Rihanna repeatedly instructs a man, "Feel me up, feel me up."
TAKEAWAY FOR PARENTS:  Beneath her proud, rebellious demeanor—"a bad b--ch" she repeatedly labels herself—there are hints and glimpses at a profound internal void. She's not ready to call it a God-shaped hole. But I will. Rihanna may be living life completely on her own terms, but right alongside the carnal bravado and obscene sex-ups, it's pretty clear she's hardly happy.
MY TAKEAWAY: "Yayo" means "cocaine."
PRO-SOCIAL: While processing regret, "All These Things That I've Done" expresses a desire to persevere and leave a mark on the world.
OBJECTIONABLE: In his mind's eye, a guy sees his woman in the arms of another man on "Mr. Brightside" ("She's touching his chest/Now he takes off her dress.") After getting jilted, a man apparently murders his ex ("Jenny Was a Friend of Mine.") Curious gender-bending mars "Somebody Told Me" ("You had a boyfriend who looks like a girlfriend I had") and "Andy You're a Star" which, while not overtly sexual, finds a man obsessed with another man.
TAKEAWAY FOR PARENTS: Dark, perverse moments will leave families wondering what the Fuss was about.
MY TAKEAWAY: Murdering your ex, while bad, does not merit special mention on a list that also contains man-on-man obsession.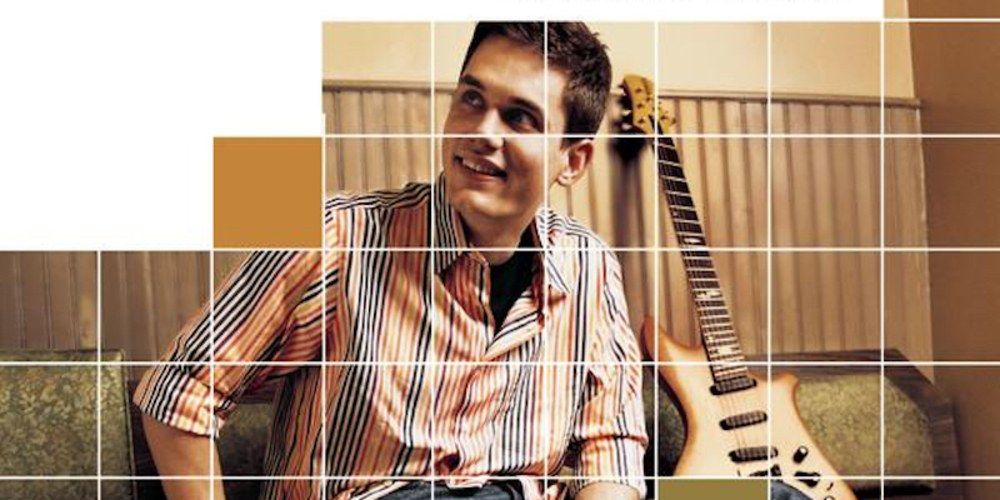 PRO-SOCIAL: A guy suffering from foot-in-mouth disease learns that not all humor is appropriate ("My Stupid Mouth").
OBJECTIONABLE: "Your Body Is a Wonderland" describes an apparently unmarried couple's romp in bed. More than good dental hygiene is implied by the line "She keeps a toothbrush at my place" on "City Love."
TAKEAWAY FOR PARENTS: Infused with jazz and AC accents, Room for Squares earned Mayer a spot on Rolling Stone's list of "10 Artists to Watch." Although some themes are great, others emphasizing sex and reckless living will put him on parents' list of "Artists to Watch" for less honorable reasons.
MY TAKEAWAY: I'm adding "What were you implying besides good dental hygiene, sir?!" to my list of questions I have for John Mayer.
PRO-SOCIAL: The artist honors someone whose "Wonderful Life" had a profound impact on her. Songs emphasize the need for fidelity and transparency in romantic relationships.
OBJECTIONABLE: With an air of anticipation, the hit "Wind It Up" suggests that dance rhythms turn girls on and start the boys salivating.
TAKEAWAY FOR PARENTS: Gwen Stefani said recently that until she discovered songwriting all she wanted to do in high school was eat and sleep. Eating and sleeping would be an improvement over cursing and sensuality.
MY TAKEAWAY: Creative expression is worthless if you say bad words! Eat a sandwich and go to sleep, teens — the world doesn't need your art if it's just gonna be filled with filthy SENSUALITY.
Anyway, this was fun. Their organization is truly terrible and you should donate to Planned Parenthood.
---
More like this: