"Framing Britney Spears" but never knowing her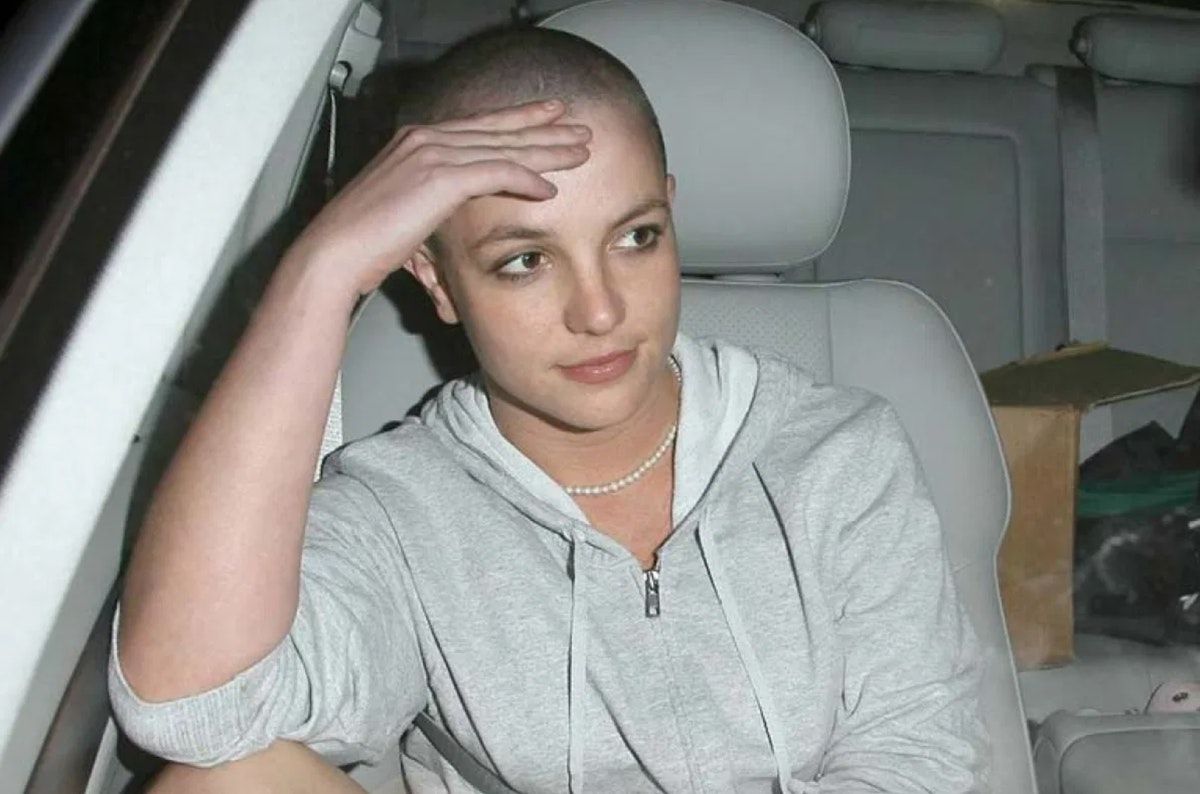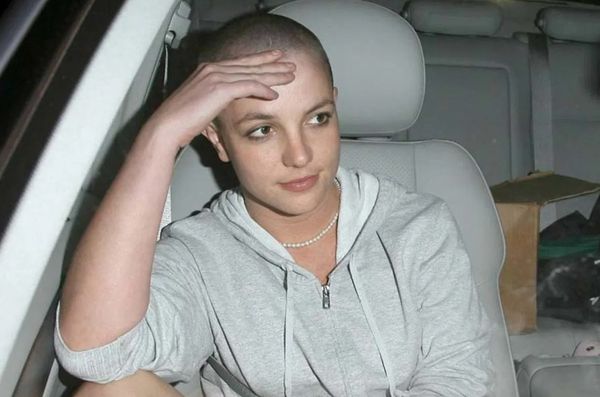 Framing Britney Spears is not intended for people who write footnoted timelines of Britney's lifetime of mistreatment, but it does justify why we're out here. The documentary, part of the FX/Hulu series The New York Times Presents, is reaching a far larger audience than anyone's coverage of the #FreeBritney movement has before. At just over an hour long, it's a perfect primer for the uninitiated.
The film is incredibly well-produced, and its chosen clips succinctly capture the horrific media environment that hounded Britney from the start. But my preference, of course, would be an entire series that could delve into each topic in greater detail. You could easily produce a 45-minute episode examining the invasive, misogynistic interviews she was subjected to: Steven Daly beginning his profile of the star at just 17 with a description of her "honeyed thigh" and "ample chest" and labelling her "bubblegum jailbait;"  Chuck Klosterman showing up to a photoshoot hoping to "glimpse Britney's secret garden" and interrogating the 21-year-old on why "American men are fascinated with the concept of the wet-hot virgin;" German entertainer Stefan Raab singing a song to her with lyrics like "The way you dance brings me joy / but you've never fucked a boy" and "I love you so much, baby, and your silicone tits."
You could produce an entire episode just on the way that Justin Timberlake leveraged their relationship to boost his own career. The documentary cites just one radio interview in which he bragged about their sex life, but there are many more examples on the record. Darrin Henson, a choreographer for several of Britney's early videos, told Rolling Stone that when the couple was trying to keep their relationship under wraps, "They were always running in between each other's buses, and one night Justin came back to the bus and said to me, 'Dude, smell my fingers.'" After their breakup, Justin laughed at the question of Britney's virginity in a sympathetic interview with Barbara Walters that painted him as a nice guy hoping to move on after being hurt. ("I promised to her that I wouldn't say specifically why we broke up," he said, nobly, before playing Barbara a song he wrote called "Horrible Woman" that he said was "based on his own experiences.") A fawning GQ profile announced that Timberlake had "done the impossible — he'd become cool," in part because he openly bragged about sleeping with Britney:
Before his first solo album Justified came out in 2002, we thought we had him figured out. He was a chump, right? Just another processed teen star with a unit-shifting past and a where-are-they-now future. But this is the man who crawled out of the boy-band wreckage at the start of the millennium, got rid of those *NSYNC curls, went live on New York's Hot 97 radio station and admitted he'd gone down on Britney Spears. "I did it. I'm dirty."
Though Timberlake has now been forced to apologize in response to backlash, producer and director Samantha Stark made the correct decision to omit any more of Justin's perspective from the documentary. "We didn't ask Justin Timberlake for comment, just like we didn't ask a number of other people who appear in archival footage for comment," explained Stark. "We simply let the footage play… So much coverage about Britney revolves around the men in her life, and we really wanted to not make it about the boyfriends and her relationships. They did affect what happened to her, but we didn't want to focus on them. Britney has so much say for herself." Britney didn't get to say anything for herself, though, because she wasn't interviewed for the documentary. A title card at the end notes that it's impossible to say if Britney even received the filmmakers' requests.
Framing Britney Spears uses its time well to show Britney's talent as an artist and entertainer: behind-the-scenes video shows Britney diligently working on tour logistics, and a Star Search clip reveals what realheads have known: Britney always had serious pipes. The revelation that she could belt like a motherfucker at age 10 might be surprising to casual Britney observers, but her fans have analyzed this information for years, one more Britney conspiracy theory with enough evidence to be plausible. (Britney's manager, Larry Rudolph, once wrote on his MySpace blog that the "deep powerful voice" that Britney displayed in her Star Search performance and her Jive Records audition "wasn't commercial." He wrote that "It took almost a year of development once she signed her deal with Jive Records to develop the commercial vocal style that the world now knows and loves so much," seemingly referring to Britney's work with producer Eric Foster White before she recorded her album's hits with Max Martin. One of Britney's producers later explained that "there's kind of a nasal thing" to the Martin-helmed pop of the late 90s: "With *NSYNC and the Backstreet Boys, we had to push for that mid-nasal voice. When Britney did that, she got this kind of raspy, sexy voice." Fans speculate that years of using the "baby voice" have damaged her vocal cords.)
I wish the documentary had spent more time on Britney's phenomenal, once-in-a-generation star power. Her dance skills were undeniable, but her voice deserves attention. The public sentiment at the time of her debut was that Britney couldn't sing at all, and that Star Search clip proves that that's absurd. But even after taking on the more "commercial" style, it's important to note that Britney kills it. Listen back to the sharpness of her delivery of each word and the way she nails the pop sound of the time while sounding completely unique. No one else could have sang those songs like Britney. And no one on earth could have performed them like her.
Jive Records couldn't have expected the success of Britney's debut album, a bubblegum amalgamation of bops crafted by Swedish geniuses with a tenuous grasp on the English language. The CD was packaged with a soundstage photo shoot. The wardrobe for her first video came from K-Mart, with each article of clothing costing less than $17.
Framing Britney Spears mentions the controversy surrounding the "…Baby One More Time" video, and in the big picture, that's certainly the takeaway. But everyone forgets the rest of the video, what comes after Britney appears in that outfit and dances like that for a minute and a half. In other scenes, she's showing off her backflip skills in the parking lot or leading a dance-off on the basketball court until even their stern teacher joins in. It's tamer than you remember, and would probably seem downright corny if set to a more uptempo song. Ahead of the video's shoot, 16-year-old Britney told MTV that she'd rejected the original treatment for the video. "I was like, 'I want something all kids my age, you know, a lot of kids can relate to,'" she said. "You know, being in school, they're bored, they want to get out of school. Then we go out, and then there's a lot of dancing. It's just a fun video." Analyzing it later, Rolling Stone reporter Vanessa Grigoriadis asked cynically, "She said to Rolling Stone, 'All I did was tie up my shirt. I didn't do anything.' And this has always been the question with Britney: Does she know what she's doing?"
Did the media know what she was doing? Did the public know who she was? A continual theme of Framing Britney Spears is control, something Britney seemed to have at the beginning of her career. She refused to let her debut video take place in a spaceship on Mars, as director Nigel Dick had originally proposed. ("Britney looked at this and said, 'This is horrible. No way am I doing this. This is really cheesy. Let me get on the phone with Nigel Dick,' the president of Jive Records recalled.) She knew that she didn't want to introduce herself to the world in "jeans and t-shirts and sneakers" with a backpack, as the director proposed. She came up with a look that was cute and sexy, intriguing, iconic. She made herself into a superstar with one outfit in one video. And removed from the moralizing of the time — and perhaps without the hazy filter applied to the video in editing — it is a fun video. Britney knew what she was doing. She did make a video that kids would relate to, or rather aspire to: a high schooler's daydream on a sunny California campus filled with cute dancers looking cool as hell.
It was sexy and attention-grabbing, sure. But maybe it wasn't cause for moral outrage.  Maybe mass hysteria wasn't the proper response to a teenager who grew up on Madonna and Janet Jackson showing her abdomen. And yet Britney's body was always up for debate, from the time Ed McMahon saw her nail her performance of "Love Can Build a Bridge" and his takeaway was that she had "the most adorable, pretty eyes." Britney's team decided that she needed to declare her virginity to the world, a fact that is absolutely batshit insane. "I kind of wish I had never said anything to begin with," Britney said with measured calm in a press conference two years after she had first gone on the record that she was waiting until marriage. "Because I'm kind of stuck in this little place where people are always asking me." When pressed on the issue again, she said without noticeable irritation, "That's a personal question."
The astonishing thing about rewatching those interviews isn't the boldness with which reporters felt free to comment on Britney's breasts, inquire about her sex life, and blame her for corrupting children. It's the fact that Britney remained unfalteringly gracious about it for years and years. She maintained a polite demeanor and honed astonishing deflection skills. Perhaps it's because she'd been around terrible men her whole life — her father, Jamie, who once pulled a knife on a reporter while subjecting the woman to a drunken monologue; her brother, Bryan, who would complain that "the women in this family are very, very strong-minded and have their own opinion… it kinda sucks, man" when describing Britney's desire to leave her conservatorship; the Jive Records executive, Jeff Fenster, who described Britney at 15 or 16 years old as "the all-American girl you just wanted to defile and do bad things to."
Men took advantage of Britney's kindness until they could punish her for growing tired of them. Daniel Ramos, the vile paparazzo interviewed for Framing Britney Spears, said, "In the beginning, when paparazzis were following Britney, you could tell she enjoyed it," confusing basic politeness for enthusiastic consent. "She would give it up, the shots, waving. She was very friendly, a sweetheart of a girl." Ramos describes himself as the victim of the system, caught in a spiderweb of irresistible money and not the one weaving a web to trap and devour a smaller insect. He rationalized that the arrangement was symbiotic: "It was like she needed us, and we needed her. We both needed each other." (Remember that Britney's vision for her first video — as a high school junior with no experience as either a recording artist or public figure — single-handedly launched her album to a number one debut on the Billboard 200. The album sold 121,000 copies in its first week and went on to sell 17 million by the end of 1999, making it the best-selling female album of the year. She did not need the paparazzi.)
In 2006, after the birth of her son Sean Preston but before becoming pregnant with her second child, Britney spoke with clarity and focus about her goals for the future in an interview with People. She had recognized that her previous output was unsustainable, telling the magazine in a previous interview that "the pace I was going at was ridiculous," and now explained, "I'm going to [get back to work], but I'm going to do it with definite balance for my baby, because I want him to have the best of both worlds." She described her plans to aid in hurricane relief in her home state of Louisiana after Katrina, dreamed of one day leaving LA with her family, and said that she'd been playing the piano at home, planning a new direction for her music. "When I was little, I would listen to myself," she said. "But the record label signs you, and you're just thankful to get a hit song. You can't really show off your voice and where you came from."
A year later, she would be dealing with a divorce, a custody battle, and postpartum depression, all documented by increasingly vicious paparazzi. In that 2006 interview, she clearly realized the situation was dangerous. "It's kind of sad because I can't walk down the street with the stroller," she said. "I'm not expecting people to pity me. I'm just telling the truth. I've pulled over and asked the cops, 'Could you please help me? They've been driving recklessly back there.' And they say, 'Sorry, ma'am, I can't help you. This is how it is.' I mean, Princess Diana got killed by one of these people. They're crossing the line." For the second time in the discussion on the topic, Britney realized how people would twist her words and tried to explain herself. After already noting that she didn't expect pity, she added, "I sound bitter. I'm not bitter. I'm doing great. I really am. I'm happy. I'm very blessed. I have a beautiful home, a wonderful family, supportive, loving people around me. I have a great life."
Yet again, Britney was right. Paparazzi were crossing the line. Daniel Ramos described one of the most harrowing incidents in the Britney narrative in Framing Britney Spears, and it's impossible to blame the young woman for finally losing patience. Anyone else would have snapped far sooner.
In the paparazzo's own telling, Britney had driven to her ex's house after dark to try to see her children but had been discovered by Ramos and a friend monitoring her movements. The two observed as Kevin Federline denied Britney access to her sons. "They went to a gas station," says Ramos at one point, and later "they pull up behind a Jiffy Lube," describing it as if Britney and her cousin were running errands and not clearly trying to avoid the stalkers tailing them. Ramos snapped Britney's picture at the gas station, asking personal questions and expressing concern for her. When Britney returned to Federline's house, she was again denied the chance to see her children. When Ramos got out of the car to "ask Britney a few questions," she beat the photographers' car with an umbrella. It's the sanest fucking thing she had ever done.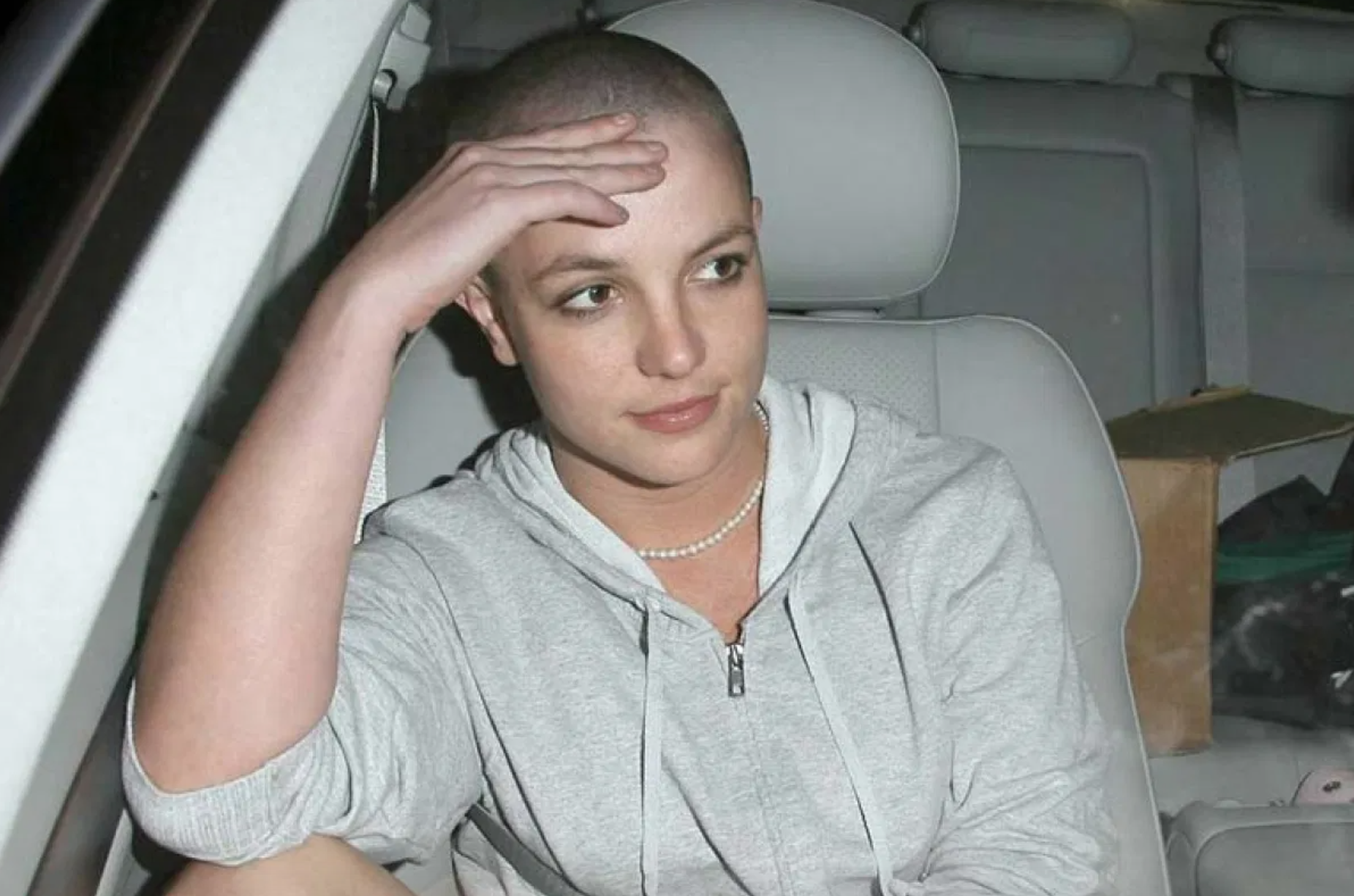 In the picture that Daniel took at the gas station, Britney looks calm, possibly even amused. You cannot tell from the picture that she was being tormented by strangers at that very moment. You can't tell that she was having just one of many awful nights in a period when she was not allowed to see her children, a decision made by a judge who was certainly aware of the narrative that Britney was a bad mother. Using only this photo as evidence, you can't tell that this is the face of a 25-year-old woman who cannot see her children, being chased by creeps shouting invasive questions, who is about to beat their car with the only instrument at her disposal.
But we know from earlier in the documentary that it's the face of a woman who would admonish herself ("Ew! Strong, Britney!") if she came close to tears in an interview. Perhaps Britney was telling herself to be strong when that photo was taken. Or perhaps she was thinking that the reason she could not see her children that night was because of paparazzi like Ramos: men who invaded her space, threw her off-balance, made her fear for her life and her safety and the safety of her baby until she reacted instinctively, and then made thousands of dollars selling the photos that best depicted Britney as an unfit mother recklessly endangering her children. Maybe she thought that this was the only way to convey that she wanted to be left alone to a man who did not interpret the phrase "Leave me alone" as meaning "Leave me alone forever."
All that the public could know about Britney is what the paparazzi showed us. In a thread about the rampant coverage of Britney's so-called meltdown, writer Mara Reinstein recently tweeted, "I admit I wrote many of those Us Weekly cover stories back in the day. Trust me, we wouldn't have kept reporting out the saga if public interest weren't rampant. Everyone is complicit to varying degrees." The defense is absurd. Writers like Reinstein and paparazzi like Ramos were deliberately choosing how to portray Britney Spears. Their coverage and harassment goaded her to lash out and gleefully declared her insane when she did. After years of the media portraying Britney as a slut, a cheater, a bad mother, an addict, and an insane person, the court system ruled that she should have her rights taken away. Would the conservatorship have been allowed if Britney hadn't been dehumanized for close to a decade?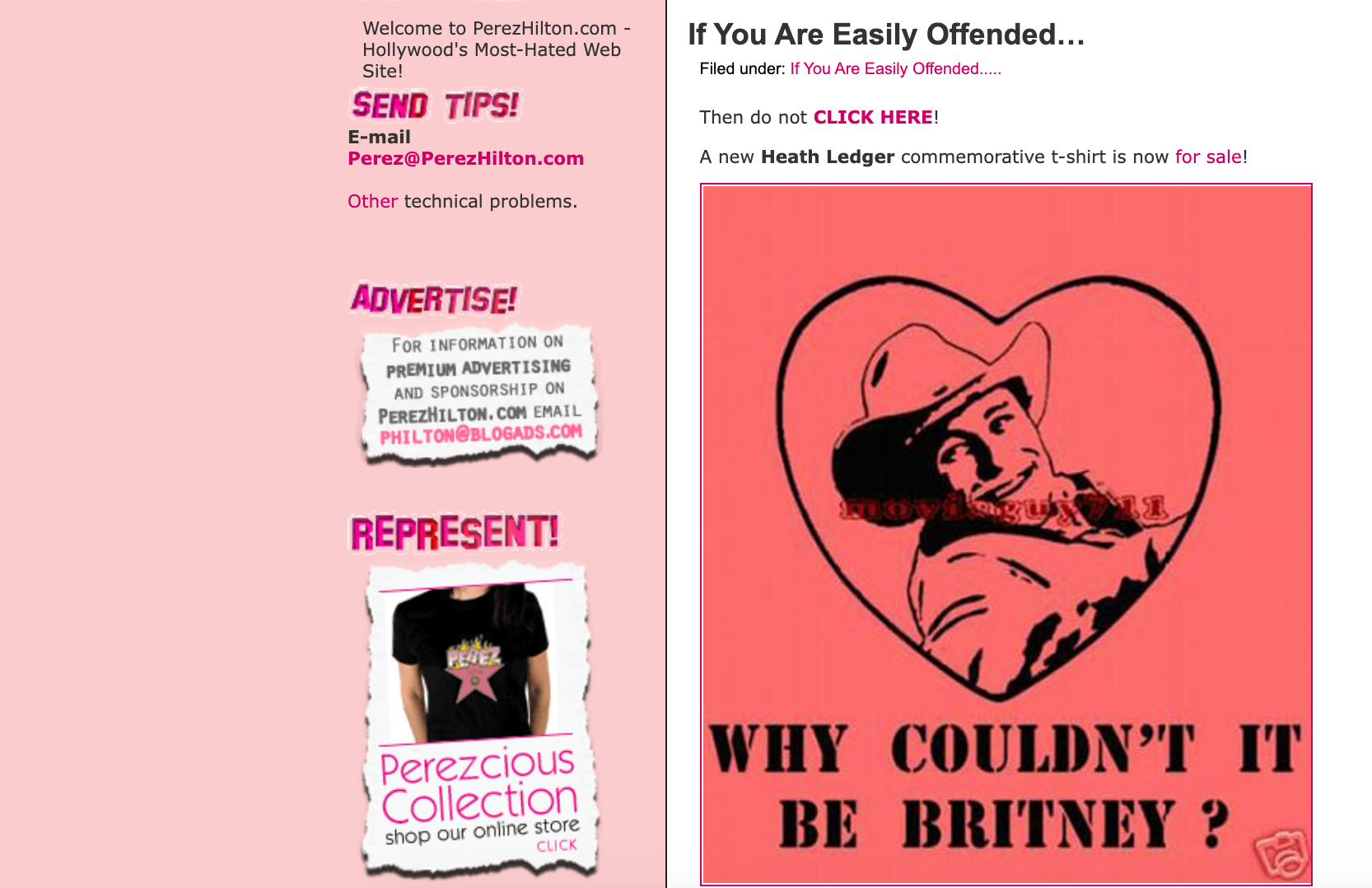 Britney has been constrained for all of her adult life: by her management team, her image, the public, the paparazzi, and now by the legal system. While her songs have often commented on her life — "Overprotected," "Everytime," "Piece of Me," "Circus" — we have never gotten the project that Britney dreamed of in 2006, one that could show off her voice, her roots, and her own perspective. Stark said that she included Felicia Culotta's perspective in her documentary because Culotta is one of the people who knows Britney best. "I remember Felicia said to me, 'Everybody's trying to know what's in Britney's heart, and there are just a handful of those who know what's in her heart.'" Stark said, "And people keep searching for that."
Until Britney tells us herself, we'll never know what's in her heart. Fans continue to scour her Instagram for clues. After Framing Britney Spears dropped, Britney alluded to the much-anticipated documentary in a trolling video. "The moment we've all been waiting for last week," she says dramatically. "The Super Bowl! I was so excited, but honestly, I was rooting for Kansas City but I was also rooting for the other team, so it was a little confusing for me." After a cut, she whispers mischievously, "I love sharing." Did Britney watch the film? Did she watch the Super Bowl? Does she care about either team? She provides no actual information. She's not sharing anything. Days later, a throwback video was posted from her account with a caption that read in part "I am taking the time to learn and be a normal person" and "Remember, no matter what we think we know about a person's life it is nothing compared to the actual person living behind the lens!!!!" Did Britney make this post? We can't know for sure, because her team might have access to her account. Even if she hadn't posted anything, Britney's silence can't be interpreted either, as we have no idea if the terms of her conservatorship require her not to speak about it directly.
It's hard to feel anything but rage after watching Framing Britney Spears. There's bone-deep sadness witnessing the pain that she's endured, and there's a combination of hopelessness and frustration that the legal system has ensnared her, but rage is the prominent emotion underlying it all. There's no call to action, because the public can't undo her conservatorship. The best that fans can do is boycott the many cash grabs that her team puts out to make money while their imprisoned star refuses to work. But it doesn't matter what we do now. Nothing can ever undo the trauma that the public inflicted on her for years. We can't give her back the time that we took from her, the years of her 20s and 30s when she should have been exploring her art, caring for her children, and having full control over her career. Any bright side to how society has progressed just underscores how bleak her life has been: if we treat women better now, it's only because Britney Spears was a cautionary tale.
Even if the pressure of the #FreeBritney movement leads to an end to her conservatorship, we'll still want more from Britney. We'll expect her to tell her story. We'll want the real music that she always wanted to make. We'll want to know her, finally. We don't fucking deserve to.
---
More like this: