Friendmendations 2.8.21
okay ladies, now let's get friendmendations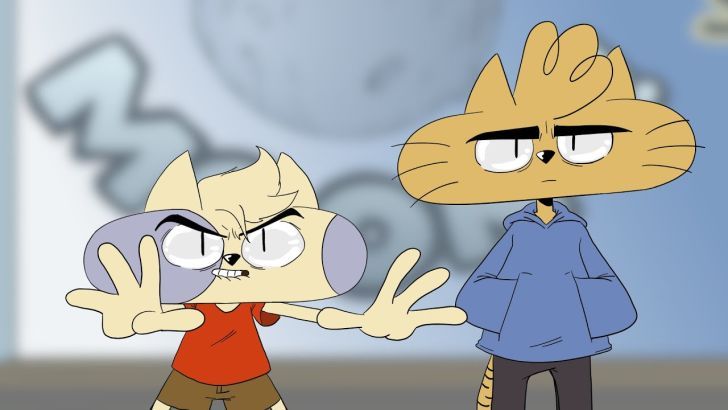 Hello once again! It's weird to write these check-ins with the natural rhythm of life still feeling very off. Like I guess this week is Valentine's Day? I didn't realize the Super Bowl wasn't cancelled until like two days before. I just assumed that wasn't allowed.
It's been snowing a lot here, which is nice. I'm still crashing on the couch of my bubblemates due to issues with my apartment, and I'm very grateful for their kindness and friendship and two cats. Those are my only updates, but they're good ones.
Enough about me. Here's stuff from the internet!
Shrek 2 Shrek Furious
I enjoyed Tom Breihan's essay about Shrek 2 for The AV Club for sentences like "The sequel has no compelling reason to exist beyond general public appetite for more Shrek shit," but I also learned a lot from it! Of course Antz came out around the same time as A Bug's Life because Jeffrey Katzenberg wanted to scoop ideas from his former employer! What a time to be alive that was.
My friend! He's legit!
When I lived with my friend Willy in college, I used to find doodles on scraps of paper all around the apartment. I'd ask him for help sketching my costume and set designs for my theatre classes and I designed the costumes for one of his final projects for his film degree. Now he's a real professional in the animation business working on real shows and making his own beautiful, weird films on the side! I love his short film Shoot The Moon, and I'm so excited to share it here, now that it's finally on YouTube.
I want to scream forever
I think the Biden administration should have kicked off by offering everyone two months of steep payments to stay at home, both to stop the spread but also to take care of ourselves and process things. So much shit has happened that we're just kind of….moving on from? For that reason, Lyz Lenz's post "I Am Worried We Will Forget" feels helpfully grounding in this bizarre time.
Sexy! Gay! Art!
A post shared by Felix D'Eon (@felixdeon)
In need of a sexy queer Valentine's gift? Maybe not, but I want an excuse to share Felix D'Eon's gorgeous art depicting queer and kinky partnerships in a variety of vintage styles. Many of the images in his Etsy shop are completely NSFW, but there's lots of very cute, sweet SFW images like this one too.
Delicious! Romantic! Cookies!
This time last year, I still took a train into work at my job with other people and so I took the excuse to make these lemon rose shortbread cookies for Valentine's Day. This year, I will use everything in the entire world as my excuse to make them.
Okay, that's it for me. I leave you with the only Super Bowl content you need:
---
This week last year:
"Friendmendations 2.12.20" — Valentinesmendations! A beautiful essay about Tinder, of all things, Stephen Colbert's love story, a song about breakups and a song about sex, and the Eiffel 69.
"Things you could do instead of watching Joker" — lol what a dumb movie