Friendmendations 5.17.21
ooh friendmendations ah oui oui
Hey, y'all.
I'm not sure what I can best share right now in light of the atrocities committed against the Palestinian people, but these two videos seem like a good encapsulation of the stakes:
The nonchalance of the interviewees in the first video, filmed in 2017, is so disturbing to me. I'm really not sure what to do to help. This is the best roundup I've found of ways to help so far. From what I can tell, the most impact you can have is by putting political pressure on your government officials to speak out against Israel's actions, by attending a protest or calling them directly or both.
So. Besides that, here are some recs.
Israel/Palestine link roundup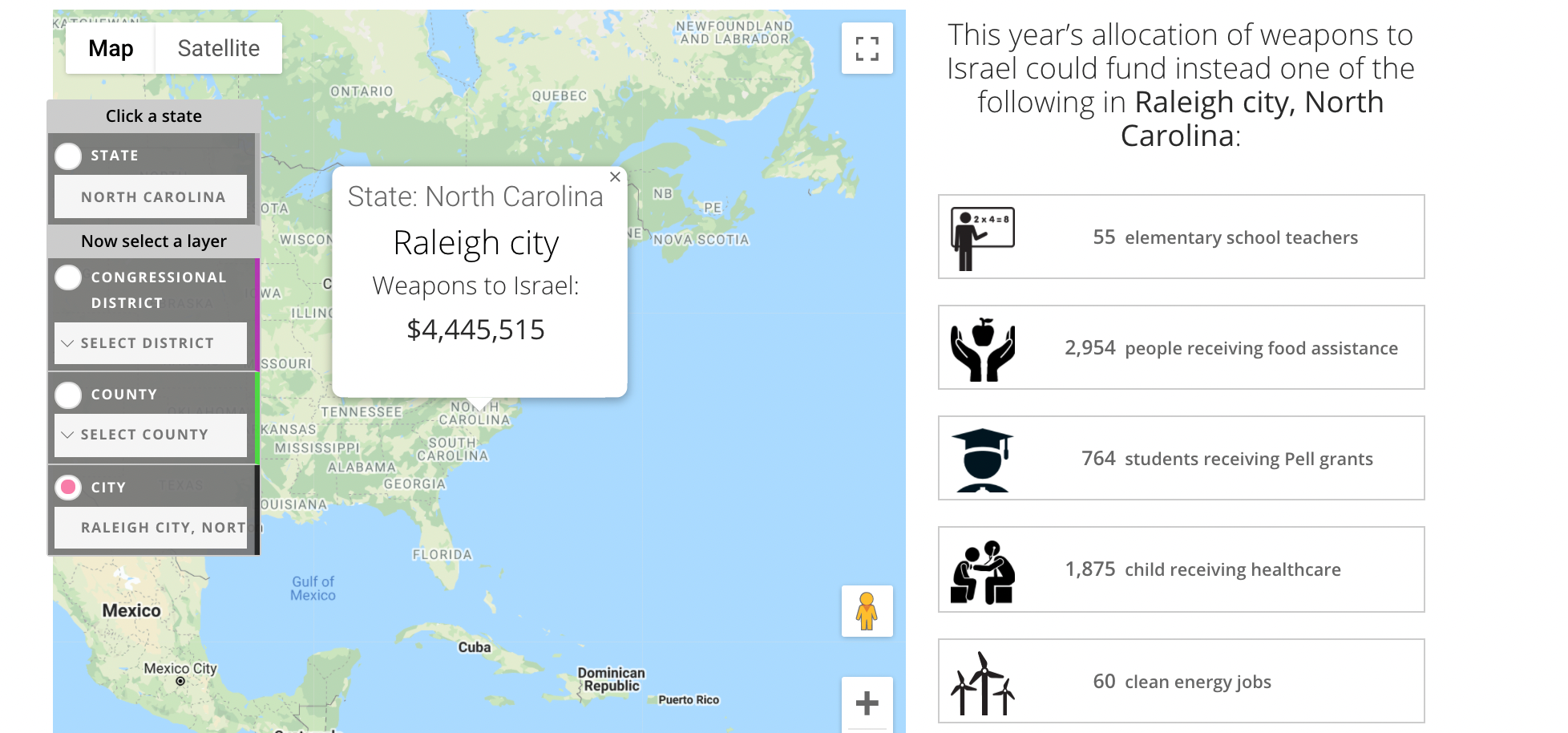 Treating people with dignity
The City does such good reporting on the lives of homeless people in New York, like their recent piece on the problems caused by closing subway bathrooms during the pandemic.  Claudia Irizarry Aponte interviewed several homeless New Yorkers who moved into rooms at private hotels at the start of the pandemic thanks to a campaign called #HomelessCantStayHome on how their lives have changed one year later. This basic necessity has allowed them to improve their lives in simple ways, like making doctor's appointments, and bigger ways, like taking online classes. We need programs like this to continue even post-pandemic.
New podcast fixation!!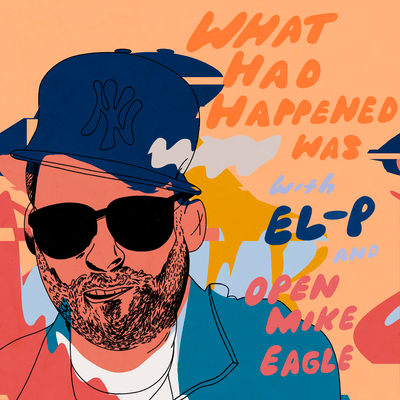 RTJ fans and general hip-hopheads should absolutely check out the new season of Open Mike Eagle's "What Had Happened Was" podcast. The entire season is a series of conversations with El-P about the evolution of his career, from his earliest days in the underground rap scene as a teenager up until today. The latest episode focuses on his first collaboration with Killer Mike, producing the Atlanta rapper's 2012 album R.A.P. Music, which led to their legendary linkup as Run the Jewels. I love listening to Jaime's perspective on production and writing as well as his memories from the hip-hop scene in New York in the 90s and early 2000s.
If you're not familiar with Open Mike Eagle, I recommend the music video for his song "Bucciarati," not just because the song is a jam, but because the video was directed by Demi Adejuyigbe and features Paul F. Tomkins lip-syncing the song. So that's obviously a delight.  
New candle fixation!!

A few months ago, I got so overwhelmed with stress post-Capitol siege that for some reason my brain processed it by screaming "I want a fancy candle to light right now!" I put out a call for recommendations on my Instagram, which led me to Otherland. I have since bought an embarrassing number of their candles.
I got in on their "Manor Weekend" collection in late winter, and the Tapestry scent made me go full Nick Miller in Fancyman's house ("it smells like leather and Teddy Roosevelt, and wistfulness!") Since then, I've tried a few scents in their core collection – Canopy is vegetal offset by soft sweetness, Chandelier is clean and fancy, and Rattan, my favorite, smells like going on vacation – but I'm also very excited by their limited-edition collections. (Of the current Garden Party lineup, I've tried Gardenia, which is a beautiful sweet soft floral smell, and Clean Blossom, a crisp, elegant one, and I recommend them both.)  The products are an absolute joy to unbox because of their beautiful packaging, and the candles themselves are of great quality. They have a perfectly clean burn if you don't tunnel them, the price is super reasonable for how fancy they feel, and I just adore the scents.
One skincare rec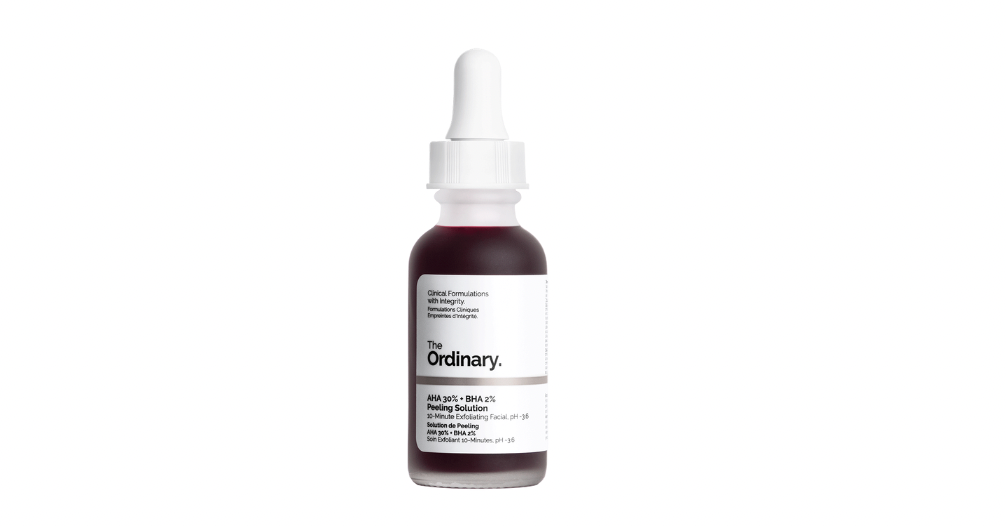 The Ordinary is a popular skincare line for a reason: their products are stupid good for how stupid cheap they are. Because of the low cost, I've tried a lot of their stuff, but I haven't noticed results from everything. I have extremely noticed results from their AHA 30% + BHA 2% Peeling Solution!!  
YMMV, obviously. I have super duper dry skin with psoriasis and eczema, so I moisturize constantly but definitely need to deal with flaky skin. I was raised on rough exfoliators and will regret that forever. (Abolish all prisons, but also, jail for the makers of St. Ive's scrub.) This is my first chemical peel experience and it makes my skin so glowy! I only use it once a week so I don't cause irritation because it's very potent. Here's a guide for not burning your face off if you try it. Which you should! It's only $7 and it made my skin look so nice I kept staring at my own face in a Zoom meeting last week!  
Okay, that's all for me. I leave you with this delightful comic from 1933, via Yesterday's Print on Twitter: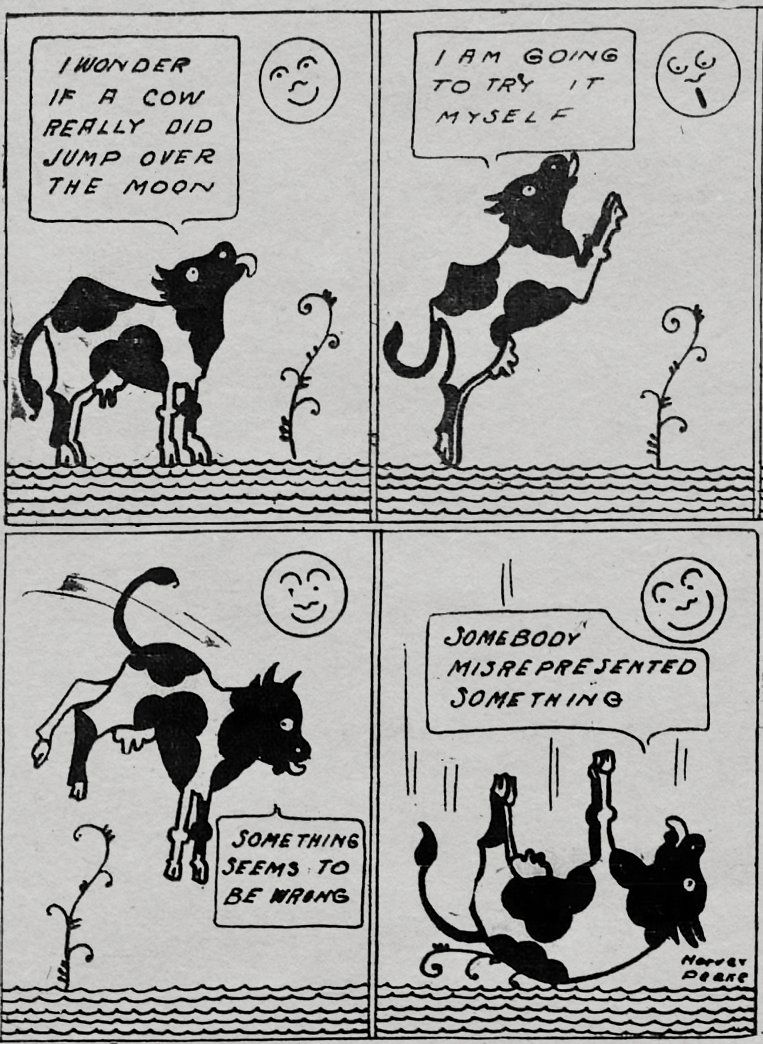 ---
This week last year:
"Friendmendations 5.18.20" – oral histories of a movie I rewatched just a couple weeks ago and a song I don't listen to that often at all, two killer shows on streaming, descriptions of asshole cats, and the simplest recipe for warm weather.
"The nostalgic TikTok kids are all right" – the children are longing for the early aughts. It's fine. It's fine!!!!