Friendmendations 7.27.20
she needs wide open spaces... room to make her friendmendations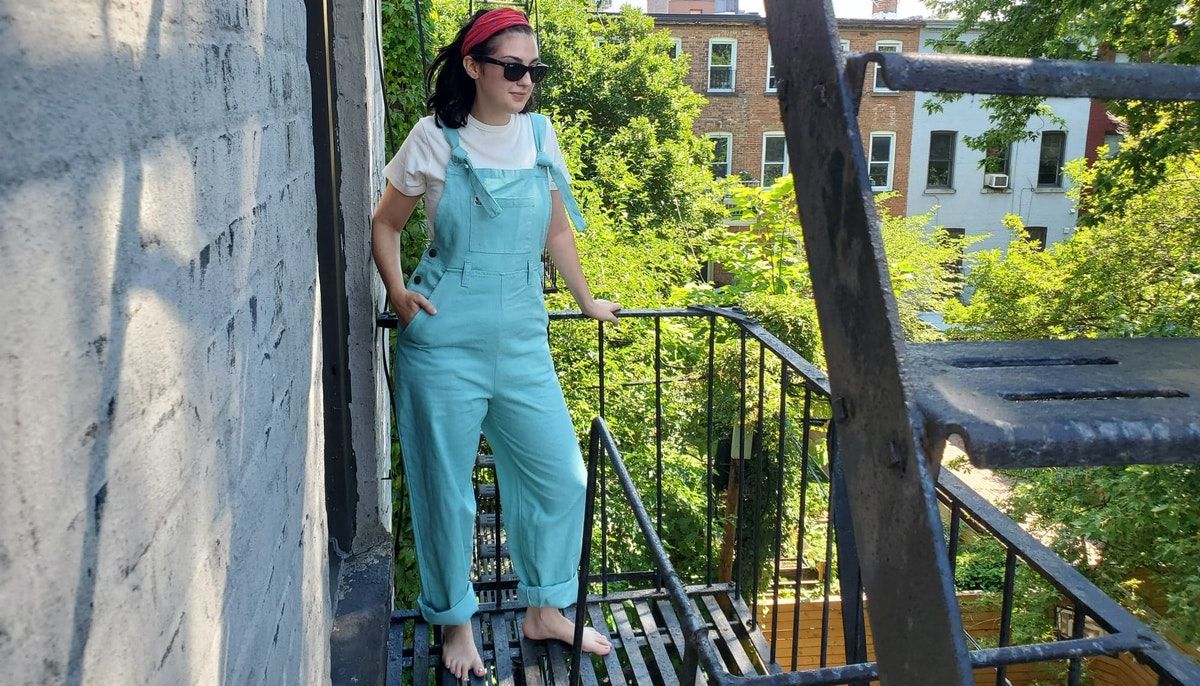 Hello again! Welcome back to a newsletter that you read.
If you missed it, last week's bonus post was a deep dive on Taylor Swift's career moves, my very complicated feelings about her, and her long-awaited swerve with folklore. Did you know that for just $5/month, you get fun bonus posts like that every other week? Plus you can access all the previous bonus posts in the archives! Maybe you'd prefer a deep dive on John Mayer, for example. Or a terrible Andrew Lloyd Webber production. So much to explore in the bonus posts!
But there's also much to explore… in today's post. Wow! What a transition!
Two good reads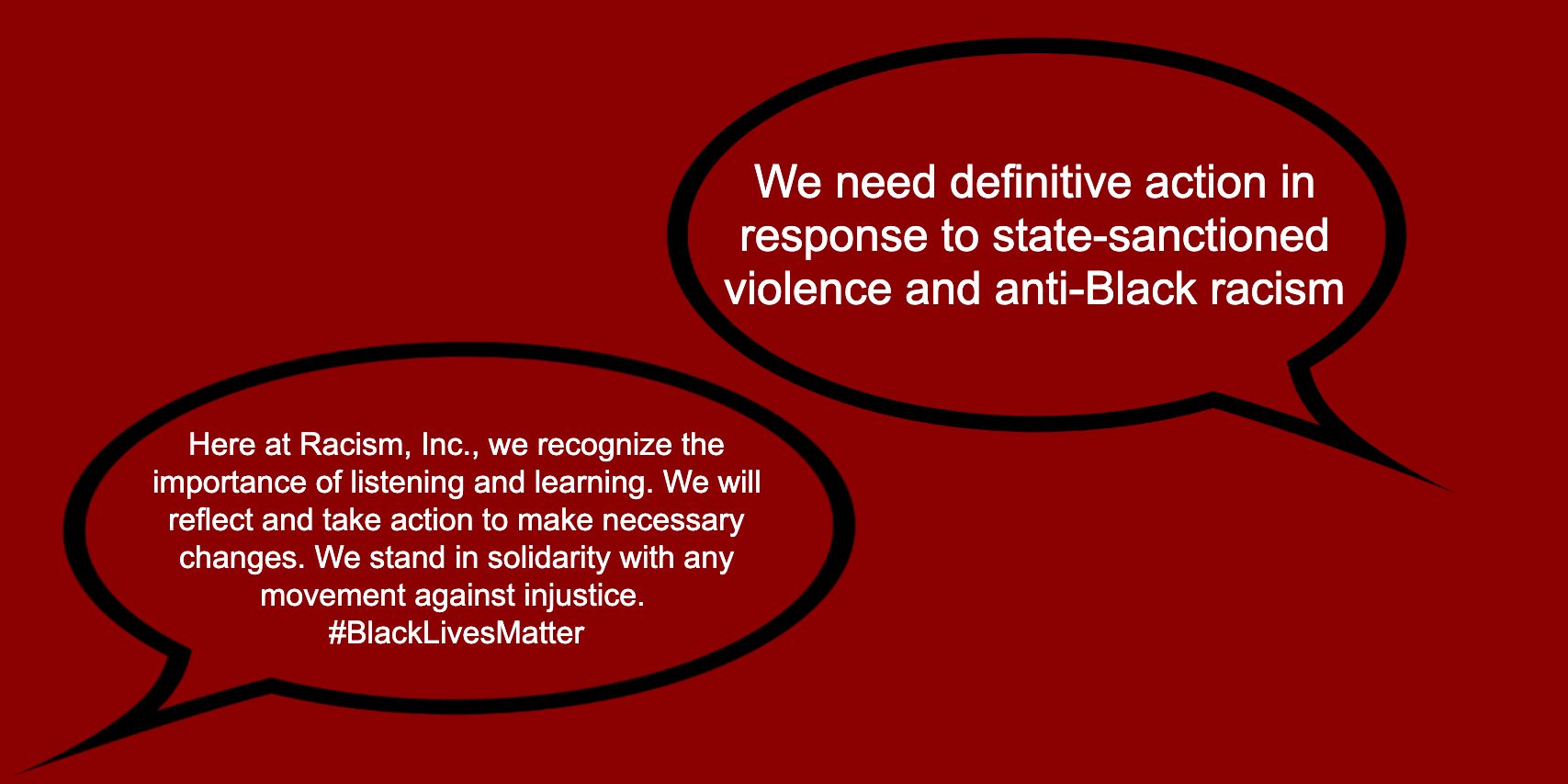 I cannot recommend Alex V Green's "The Emptiness and Inertia of 'Having Conversations'" enough. It's a clear, well-structured, incisive piece with sources linked throughout for further reading. Read it to the end. Their central thesis is so important:
In the lingo of the Having Conversations Industrial Complex, companies are "listening," "learning," and striving to "do better," without doing much beyond posting a black square or a vague statement about racial justice on social media. But brands are not the only ones "having conversations" right now. Educational institutions that spent the last several decades harming and policing students and faculty of color are suddenly recommitting to "diversity" and "dialogue," absent any material, structural changes. School boards are ostensibly ready to learn about the dangers of racism, even as they've been ignoring evidence of racism for years. Even police departments are "listening" as well. Politicians are excited to have conversations, too, so long as those conversations don't require them to take a stance. The conversation is continuing, with no end in sight.
Green's piece highlights the performative actions that take the place of actual work towards real justice. Monica C. Bell's "The Case for Racism Response Funds — A Collective Response to Racist Acts" proposes a better system. Bell makes the case for "entities that would provide compensation and services—for example, mental health services and narrative-sharing opportunities—to victims of racist acts, including unjustified police calls" and writes that "Through this mechanism, communities can accept accountability for the racism they allow to flourish by failing to disrupt it."
Help Portland
If you haven't been following news out of Portland closely — or if you're just confused by all the conflicting reports and chaos — Harper's Bazaar has a good summary of the situation with links of ways to help. Quick hits:
You can read more about what abolishing the police would entail here.
You can support the Portland Bail Fund here.
You can find a mutual aid network near you here to support those in need in your community.
Bad sandwiches of history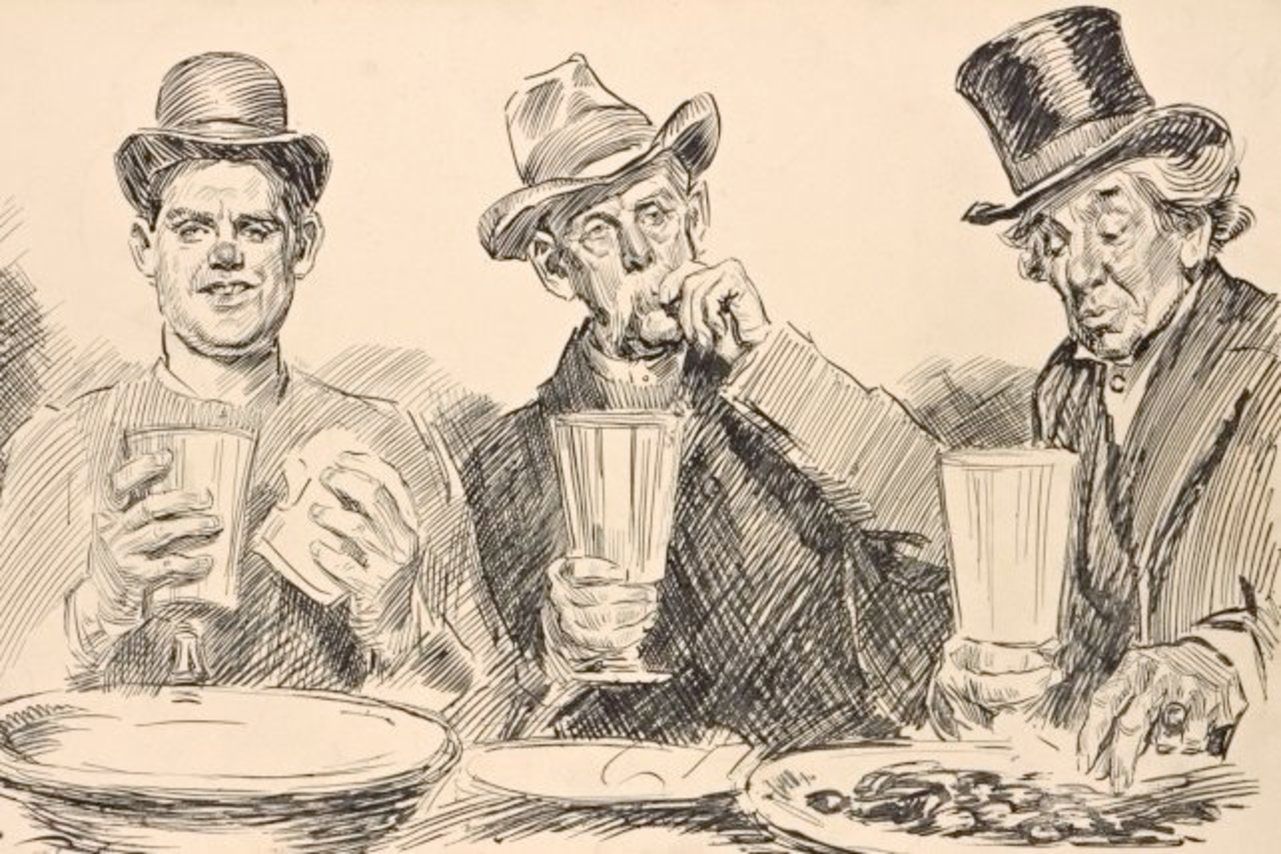 New York Governor Andrew Cuomo has issued a confusing order preventing restaurants and bars from serving alcohol to anyone who hasn't ordered food in an attempt to crack down on a vague problem that no one was experiencing.
Many New Yorkers on Twitter have responded with jokes about the return of the "Raines sandwich," a historical act of culinary defiance against a similar mandate. Atlas Obscura explains the phenomenon, and my honest takeaway is that it is very funny that the free lunches that bars used to offer were such a special kind of old-timey terrible ("At McSorley's, for example, cheese, soda bread, and raw onions were on the house").
Bananas for Bonanas for Bonanza!
I did a deep clean of my entire apartment last week and needed something mindless but upbeat to listen to while I worked, so I finally checked out Bonanas for Bonanza, a podcast from hilarious comedian Andy Daly. The pilot episode first appeared on The Andy Daly Podcast Pilot Project, a show in which he and other improvisers created new podcast pilots as different characters every episode, and it's now its own show starring Daly, fellow improv wiz Matt Gourley, and oddball icon Maria Bamford. Ostensibly a show recapping every episode of the 1950s Western Bonanza (all 431 of them!), it's mostly an excuse for very funny people to do side-splitting character work while spoofing how problematic Bonanza and similar shows actually were. I'm particularly tickled by Paul F. Tompkins's frequent guest appearances, playing the straight man for once as Dalton's beleaguered book publisher.
Comfy clothes from a good company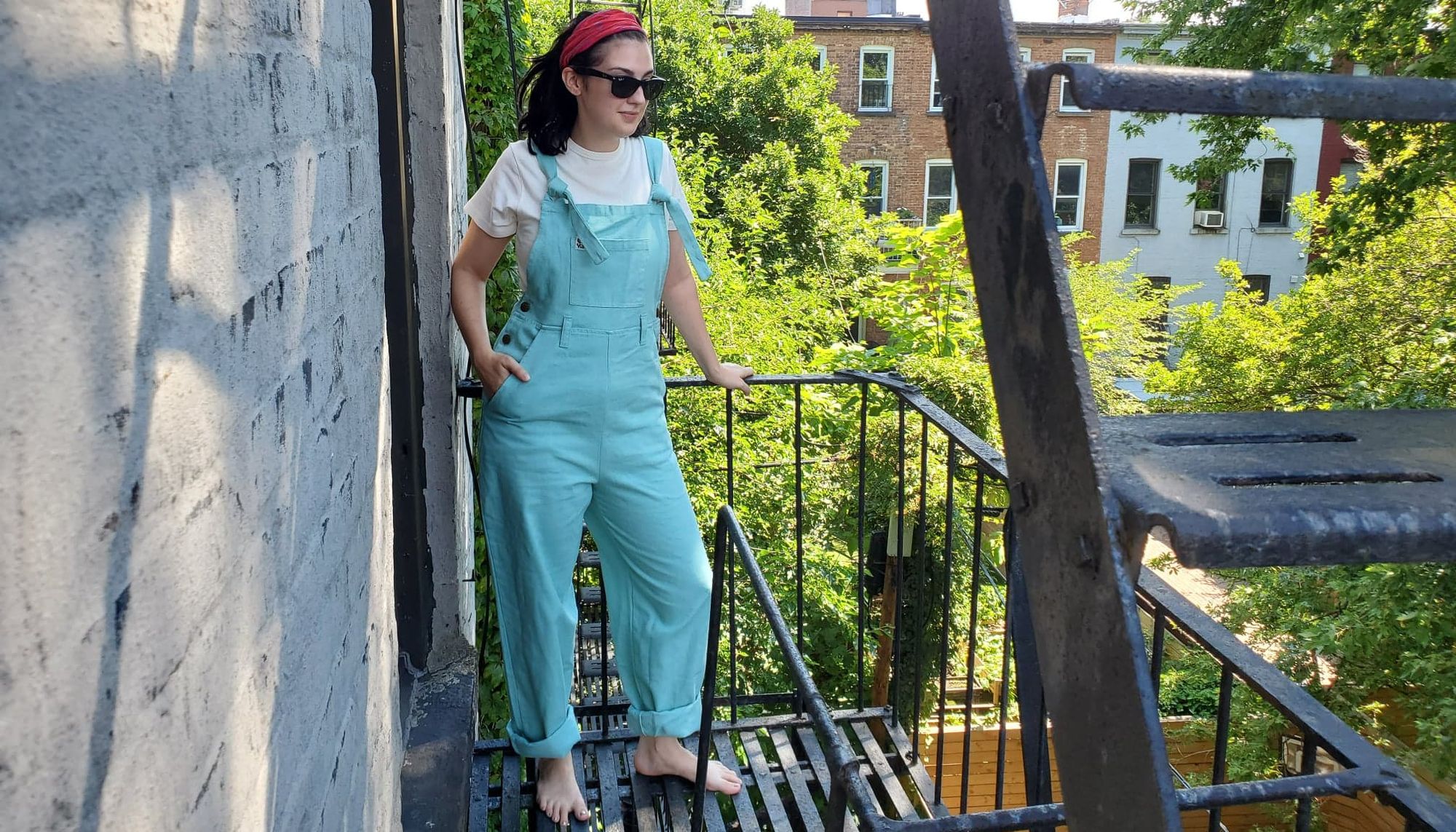 At the Pride March I attended, I noticed someone in a truly dope pair of rainbow pants. I pointed them out to my friend, who was similarly impressed, so we looked up the brand when we got home. The brand was Lucy & Yak, and we both ended up purchasing several items from their online store because they are a very cool company in addition to just making cool clothes! They're dedicated to sustainability and paying their employees a living wage. I ordered the pair of unisex overalls modeled above ("dungarees," they call 'em, which feels like something out of Bonanza) with a plain white tee because I don't have enough of those staple items and figured I should get one from a company I admire. The tee is so soft and fits perfectly. I'm definitely going to buy more of their stuff when temperatures drop. (Special thanks to my roommate Greg for the fire escape photoshoot!)
Okay, that's it for the week, y'all! I leave you with this, a dramatic monologue that ranks up there with "I was born with glass bones and paper skin" on my list of all-time greatest monologues.