Britney Spears knows exactly what's going on
Despite gaslighting and abuse, Britney Spears has spoken for herself.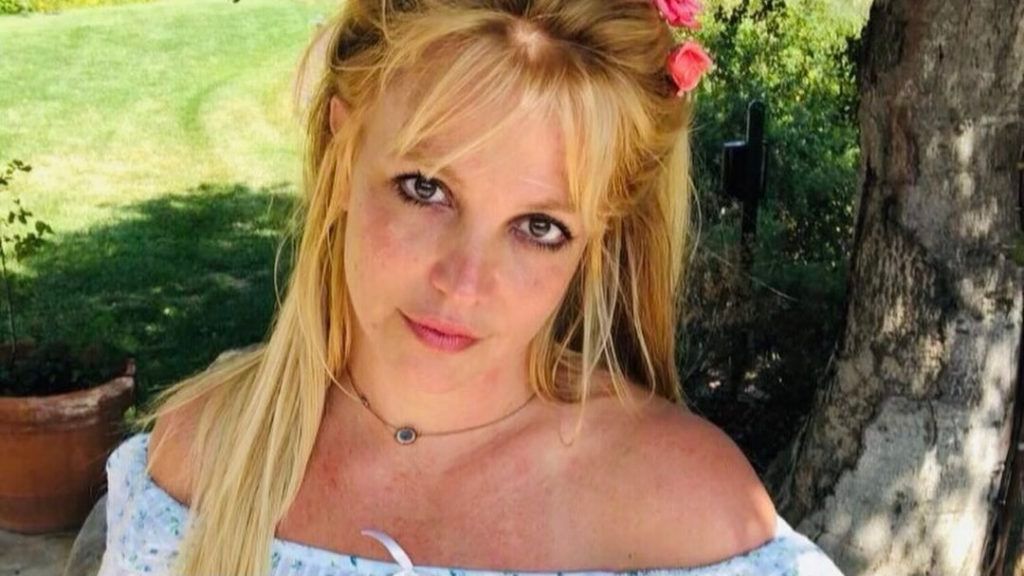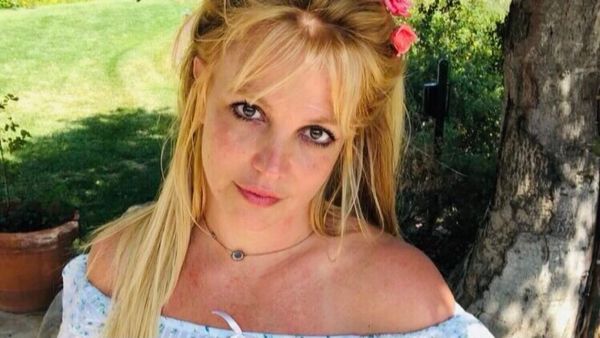 The central question surrounding Britney Spears's unusual conservatorship arrangement has always been whether the singer is competent enough to manage her own life. In the mini documentary The New York Times Presents: Framing Britney Spears, famed celebrity estate lawyer Adam Streisand commented, "Maybe she doesn't need a conservatorship. But the problem is we don't know what we don't know."
Britney's first stop after checking herself out of the hospital in 2008 was meeting with Streisand at the Beverly Hills Hotel. Streisand remembers Britney rationalizing that she couldn't oppose the establishment of the conservatorship but stating that she wanted her own legal representation. And she adamantly opposed her father, Jamie, in charge of the conservatorship. "Britney did not want her father to be the conservator of her person – the person who makes decisions about her medical care, her treatment, and so on and so forth. She also didn't want him controlling her finances," Streisand said in Framing Britney Spears. However, when Streisand attempted to represent her in court, the judge ruled that Britney was not capable of hiring her own attorney, and Streisand was dismissed. The judge cited a medical report which Streisand was not able to see. Britney's court-appointed lawyer, Sam Ingham, said that he'd spoken with Britney for 15 minutes earlier that week and concluded that she "did not understand" the process. "She lacks the capacity to retain direct counsel," Ingham said. While Streisand protested that Britney had hired him, the judge dismissed him from the courtroom. Ingham remained Britney's lawyer until earlier this month.
"But I didn't know what I didn't know," Streisand carefully stipulated in the documentary. "I still don't know what is in that report."  
The #FreeBritney hashtag exploded in early 2019 following an anonymous tip that Britney had been checked into a mental healthy facility against her will as punishment for noncompliance with the conservatorship. (Though the media uniformly reported that Britney checked herself into the facility, she cannot make her own medical decisions under her conservatorship.) Since #FreeBritney's inception, critics have cited concern for Britney's mental health as reason to dismiss the fan movement. "A woman who deserved privacy and our respect had her world invaded on rumours and hysteria," wrote Alim Kheraj in a piece entitled "How the #FreeBritney Movement Took Stan Culture Too Far" for i-D UK. "The situation regarding the conservatorship, while literally no one's business, has always stunk, mainly because Britney herself has spoken about how she dislikes constrictions, but at the end of the day it should not, and does not concern us." Eden Arielle Gordon, writing for PopDust, labeled #FreeBritney "a movement for the era of fake news."
In April 2019, a short video of Britney was posted to her Instagram. "Hey guys, just checking in with all of you who are concerned about me. All is well," she says. "My family has been going through a lot of stress and anxiety lately, so I just needed time to deal. But don't worry, I'll be back very soon." She sounds upbeat, though the caption to the video is more intense.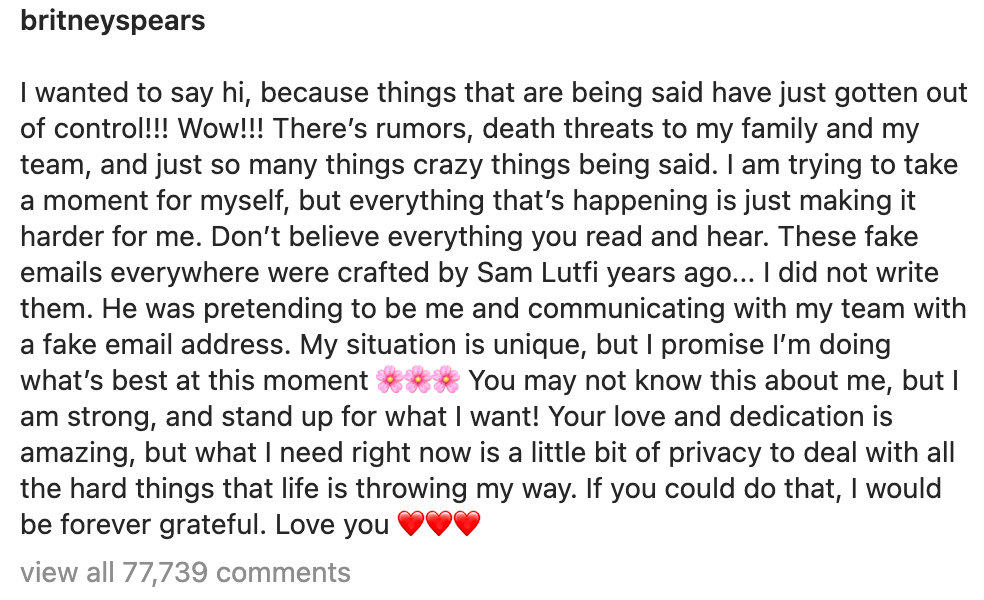 Britney's actual spoken words were reassuring but vague, with none of the specifics mentioned in the caption. Neither the caption nor the video address fans' actual concerns, that her conservators' control over Britney's medical treatment was damaging, though the caption does push back against the circulation of emails from 2007 that are occasionally studied by obsessive fans but that have never captured the public's attention. The emails criticize her business manager Lou Taylor and her father Jamie. It's possible that Britney wrote the caption herself. It's also possible that her team wrote it to accompany a video of Britney making a general statement about her well-being.
Nevertheless, many outlets took the post at face value, describing the post as a plea directly from Britney to back off. "On Tuesday night, Britney Spears herself took to social media to debunk the vicious rumors," reported Vulture, attributing the caption explicitly to Britney. (Vulture's piece also described one demonstration of "#FreeBritney truthers" as "some sort of nightmarish, apocalyptic stan protest," and cited "insider knowledge" obtained by TMZ that "slammed the rumors that the conservatorship has forced medication on her.") In her PopDust piece, Gordon wrote, "Some stans took things way too far, forcing Spears herself to address the concerns on Instagram," and emphasized that "the star herself has requested privacy." Gordon called #FreeBritney "a mutated offshoot of the paranoid, social-media-driven panic... that is defining our modern era" and compared it to "an eerie distortion of the Women's March." Kayleigh Donaldson, writing for Pajiba, described the situation thusly: "The cause became such a big deal online that Ms. Britney Spears herself had to refute it, but you can't let a little thing like the person at the centre of the conspiracy calling it out as bullshit get in the way of some good old-fashioned tin-hatting."
When fans flooded the comments to ask if any videos on Britney's Instagram had been recorded in the past, citing recycled outfits, Britney shared a video saying ""For those of you who don't think I post my own videos, I did this video yesterday. So...you're wrong! But hope you like it." Jezebel blogged about the video with the title "Britney Spears Is Not Having This Conspiracy Theory Shit." Vanity Fair's was titled "Britney Spears Is Trying to End the #FreeBritney Conspiracy Theories."
If you were a casual observer, it would seem that #FreeBritney was a deranged fan fiction cooked up by overzealous stans. Britney clearly had some mental health issues, you'd concluded from the photos of her shaved head and umbrella on every magazine cover back in 2008, and it seems like her family stepped in to save her life. She still put out songs sometimes. She had that Vegas residency. Britney was fine. And now dramatic stans had bought into a fake rumor that Britney was being held captive, but Britney herself was calling bullshit. All this negative attention, you might conclude, was probably even worse for her tenuous mental health. These so-called fans needed to leave Britney alone!

The problem with being actually invested in the saga is that the details, if you pay attention, never quite add up. If you know anything about the Spears family, you'd know that Britney was never close to her alcoholic father, so the fact that he was put in charge of the conservatorship is strange. The details that we know about her conservatorship show that it's incredibly restrictive and designed for someone severely incapacitated, but Britney has been working almost nonstop since it was first put into place. This fact, combined with the exorbitant amounts of money at stake for everyone involved with the conservatorship, suggest the strong possibility of a conflict of interest. If you listened to Britney's Gram, the podcast that launched #FreeBritney, you'd know that Andrew Wallet, Jamie's co-conservator, described the conservatorship as a "hybrid business model" in his petition for a raise in salary, stating in his filing, "Conservatee's business activities have greatly accelerated due to her increased well being and her capacity to be more engaged in furthering her career activities." And despite reports that we should trust whatever "Britney herself" posted to her social media accounts, close observers would know that Britney has never been allowed a smartphone.
While the phrase "conspiracy theory" connotes paranoia and delusion, the facts seem to suggest that people in Britney's circle have been actively conspiring against her for years.
I've been horrified by Britney's conservatorship since 2013, when I first read Michelle Dean's Flavorwire post "Why Do We Talk About Britney Spears Like She's Not a Prisoner?" It was one more folder to add to the mental file on Britney I'd been compiling since Vanessa Grigoriadis's explosive 2008 Rolling Stone cover story, "The Tragedy of Britney Spears." I can see why other people would think that Britney was fine and #FreeBritney was for conspiracy theorists in tinfoil hats. But if you've been paying close attention for over a decade, you'd know that the public's image of Britney is carefully controlled by her team. We don't know what we don't know, and there's a lot they've been making sure that we don't know.
On June 23, 2021 Britney Spears testified for herself about her treatment under the conservatorship. Calling in remotely during a conservatorship hearing, Britney clearly outlined the manipulation and abuse she has suffered at the hands of her father and her team. The full transcript is available here, though I encourage you to play the video above to hear the pain, anger, and strength in her voice.
The details of Britney's mistreatment are harrowing. She described working at her Vegas residency for four years and then being contractually forced to tour: "My management said if I don't do this tour, I will have to find an attorney, and by contract my own management could sue me if I didn't follow through with the tour. He handed me a sheet of paper as I got off the stage in Vegas and said I had to sign it. It was very threatening and scary. And with the conservatorship, I couldn't even get my own attorney. So out of fear, I went ahead and I did the tour." When she returned, she said, she had to immediately begin rehearsals for a new residency, Domination. "It was hard because I'd been doing Vegas for four years and I needed a break in between," she testified. "But no, I was told this is the timeline and this is how it's going to go."
Britney said that when she pushed back on one dance move in rehearsals, she was cruelly punished:
It's funny to hear my managers' side of the story. They all said I wasn't participating in rehearsals and I never agreed to take my medication — which my medication is only taken in the mornings, never at rehearsal. They don't even see me. So why are they even claiming that?

When I said no to one dance move into rehearsals, it was as if I planted a huge bomb somewhere. And I said no, I don't want to do it this way. After that, my management, my dancers and my assistant of the new people that were supposed to do the new show all went into a room, shut the door and didn't come out for at least 45 minutes. Ma'am, I'm not here to be anyone's slave. I can say no to a dance move. I was told by my at-the-time therapist, Dr. Benson.. that my manager called him and then that moment and told him I wasn't cooperating or following the guidelines in rehearsals. And he also said I wasn't taking my medication, which is so dumb, because I've had the same lady every morning for the past eight years give me my same medication. And I'm nowhere near these stupid people. It made no sense at all.

There was a week period where they were nice to me... they said if I don't want to do the new Vegas show, I don't have to because I was getting really nervous. It was like lifting literally 200 pounds off of me when they said I don't have to do the show anymore, because it was really really hard on myself and it was too much. I couldn't take it anymore.

So I remember telling my assistant ...I feel weird if I say no, I feel like they're gonna come back and be mean to me or punish me or something. Three days later, after I said no to Vegas, my therapist sat me down in a room and said he had a million phone calls about how I was not cooperating in rehearsals, and I haven't been taking my medication. All this was false. He immediately, the next day, put me on lithium out of nowhere. He took me off my normal meds I've been on for five years. And lithium is a very, very strong and completely different medication compared to what I was used to. You can go mentally impaired if you take too much, if you stay on it longer than five months. But he put me on that and I felt drunk. I really couldn't even take up for myself. I couldn't even have a conversation with my mom or dad really about anything. I told him I was scared, and my doctor had me on six different nurses with this new medication, come to my home, stay with me to monitor me on this new medication, which I never wanted to be on to begin with. There were six different nurses in my home and they wouldn't let me get in my car to go anywhere for a month.

Not only did my family not do a goddamn thing, my dad was all for it. Anything that happened to me had to be approved by my dad. And my dad acted like he didn't know that I was told I had to be tested over the Christmas holidays before they sent me away, when my kids went to home to Louisiana. He was the one who approved all of it. My whole family did nothing.

Over the two-week holiday, a lady came into my home for four hours a day, sat me down and did a psych test on me. It took forever. But I was I was told I had to. Then after, I got a phone call from my dad, basically saying I'd failed the test or whatever, whatever. "I'm sorry, Britney, you have to listen to your doctors. They're planning to send you to a small home in Beverly Hills to do a small rehab program that we're going to make up for you. You're going to pay $60,000 a month for this." I cried on the phone for an hour and he loved every minute of it.

The control he had over someone as powerful as me — he loved the control to hurt his own daughter 100,000%. He loved it. I packed my bags and went to that place... They all lived in the house with me, the nurses, the 24-7 security. There was one chef that came there and cooked for me daily during the weekdays. They watched me change every day — naked – morning, noon and night...I had no privacy door for my room...

If I didn't do any of my meetings and work from eight to six at night, which is 10 hours a day, seven days a week, no days off, I wouldn't be able to see my kids or my boyfriend. I never had a say in my schedule. They always told me I had to do this. And Ma'am, I will tell you, sitting in a chair 10 hours a day, seven days a week, it ain't fun… and especially when you can't walk out the front door.

And that's why I'm telling you this again two years later, after I've lied and told the whole world "I'm OK and I'm happy." It's a lie. I thought I just maybe if I said that enough maybe I might become happy, because I've been in denial. I've been in shock. I am traumatized. You know, fake it till you make it. But now I'm telling you the truth, OK? I'm not happy. I can't sleep. I'm so angry it's insane. And I'm depressed. I cry every day.
Britney describes her team threatening to release her medical documents: "They also threaten me and said, If I don't go, then I have to go to court. And it will be more embarrassing to me if the judge publicly makes the evidence we have." In the most shocking news of all, she revealed that she had an IUD inserted that she can't remove because her team will not allow her to get pregnant.
It doesn't sound like Britney is mentally incapacitated. It sounds like she knows exactly who has been hurting her and why. Throughout her testimony, she repeatedly analyzes the behavior of those around her. She points to her father's need for control. She contrasts the punishment she's suffered for years after her actions in 2008 with Miley Cyrus's freedom to wild out in 2013, though the two pop stars have the same management team. She describes being sent to a therapist in a busy part of Hollywood, despite her protestations that the paparazzi will be able to photograph her, and implies that her team is trying to make her look unstable in the media: "But it was a very clever thing, one of the most exposed places in Westlake, knowing I have the hot topic of the conservatorship, that over five paparazzis are going to show up and get me crying coming out of that place. I begged them to make sure that they did this at my home, so I would have privacy. I deserve privacy...They set me up by sending me to the most exposed places, and I told them I didn't want to go there because I knew paparazzi would show up there." She anticipates further pushback: "And considering my family has lived off my conservatorship for 13 years, I won't be surprised if one of them has something to say going forward, and say, 'We don't think this should end, we have to help her.' Especially if I get my fair turn exposing what they did to me."
And she also knows that's it's deeply, deeply unfair. After over a decade of gaslighting, Britney is still capable of asserting what she's worth and what she deserves. There are several examples in her testimony:
"The last time I spoke to you by just keeping the conservatorship going, and also keeping my dad in the loop, made me feel like I was dead — like I didn't matter, like nothing had been done to me, like you thought I was lying or something. I'm telling you again, because I'm not lying. I want to feel heard. And I'm telling you this again, so maybe you can understand the depth and the degree and the damage that they did to me back then."
"I actually did most of the choreography, meaning I taught my dancers my new choreography myself. I take everything I do very seriously. There's tons of video with me at rehearsals. I wasn't good — I was great. I led a room of 16 new dancers in rehearsals."
"I want changes, and I want changes going forward. I deserve changes. I was told I have to sit down and be evaluated, again, if I want to end the conservatorship. Ma'am, I didn't know I could petition the conservatorship to end it. I'm sorry for my ignorance, but I honestly didn't know that. But honestly, but I don't think I owe anyone to be evaluated. I've done more than enough. I don't feel like I should even be in room with anyone to offend me by trying to question my capacity of intelligence, whether I need to be in this stupid conservatorship or not. I've done more than enough."
"I don't owe these people anything — especially me, the one that has roofed and fed tons of people on tour on the road. It's embarrassing and demoralizing what I've been through. And that's the main reason I've never said it openly. And mainly, I didn't want to say it openly, because I honestly don't think anyone would believe me."
"It makes no sense whatsoever for the state of California to sit back and literally watch me, with their own two eyes, make a living for so many people, and pay so many people, trucks and buses on the road with me and be told, I'm not good enough. But I'm great at what I do."
I can't imagine the strength required to try to convince a judge of your own worth, to advocate for your own sanity, after years of gaslighting and abuse. But she clearly laid out the details of her mistreatment, explained her own intelligence and capacity to work, and requested what she wants: the right to hire her own lawyer, an end to the conservatorship without further mental evaluations, and the right to sue her family and her team. And she specifically asked, as court proceedings began, for her testimony to be open to the public so she could speak for herself.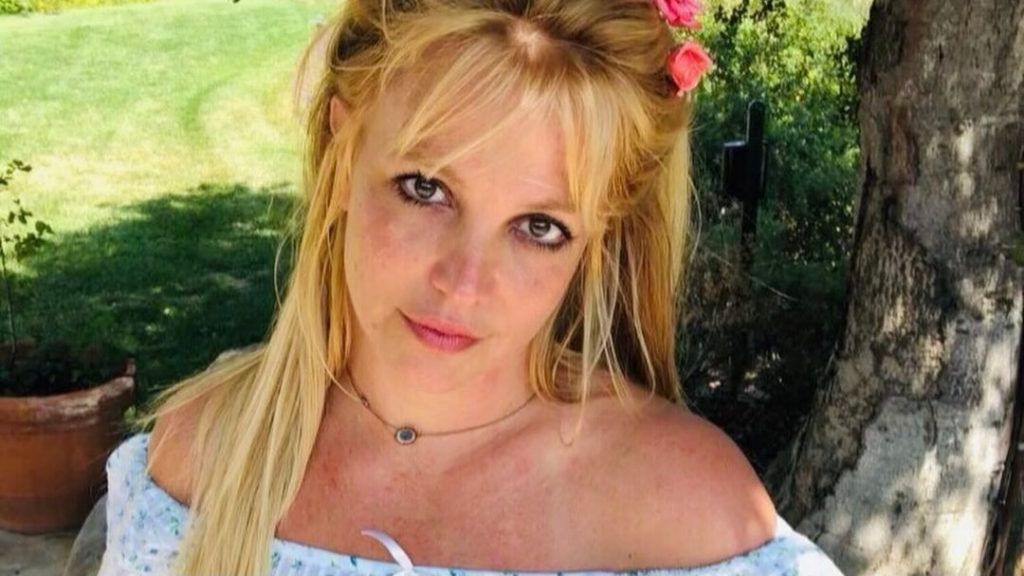 And it's working. Britney's statement that she didn't know she could petition the court to end the conservatorship sparked a New York Times inquiry into her court-appointed lawyer since 2008, Sam Ingham, and Ingham's subsequent resignation. Bessemer Trust, the private wealth management firm that oversees the financial aspects of the conservatorship, also withdrew from the arrangement. Britney filed documents to hire celebrity power lawyer Mathew Rosengart, who also represents Ben Affleck, Steven Spielberg, Sean Penn, Keanu Reeves, Julia Louis-Dreyfuss, Eddie Vedder, and Winona Ryder, and the judge approved his appointment.
Britney spoke in court again on July 14, this time with her own lawyer and with her testimony sealed from the public. According to court reporters, Britney stated, "I would like to charge my father with conservatorship abuse. I want to press charges against my father today. I want an investigation into my dad." Rosengart, speaking for his client, said "Jamie Spears should be removed as conservator because it is in [the] best interest of the conservatee. We will be moving promptly and aggressively for his removal."
As the issue of her conservatorship has gained attention, more outlets have examined it. Ahead of her first testimony, the New York Times published a piece entitled "Britney Spears Quietly Pushed for Years to End Her Conservatorship." Ronan Farrow and Jia Tolentino wrote an extensive profile, complete with original reporting, on the shady pretenses of establishing her conservatorship in the first place. In their piece, Britney's former friends and associates paint Jamie Spears as a volatile, cruel, controlling man. One friend remembers Jamie telling Britney she needed to lose weight just days after she was released from the hospital in 2008: ""Jamie said, 'Baby,' and I thought he was going to say, 'We love you, but you need help.' But what he said was 'You're fat. Daddy's gonna get you on a diet and a trainer, and you're gonna get back in shape.' "
In Britney's June 23 testimony, she bitterly described her father's control over her body: "My precious body, who has worked for my dad for the past fucking 13 years, trying to be so good and pretty. So perfect. When he works me so hard."
There are fans who hope that we get a personal album from Britney after all of this, when she'd finally, at age 39, have creative control over her music for the first time. Others hope that she can tell her side of the story in her own documentary. I just want her to have her body and mind back. I want her to be able to have a baby with her boyfriend of five years. She's never had custody of the two children she had by age 24, who are now teenagers, and I want her to be able to raise a child as she always, always said she wanted to do in the early years of her career. I want her to take a break when she wants to. I want her to gain weight if she feels like it. Whatever it is that Britney wants, though, she's working for it herself. She's fighting day and night, and she may finally get justice at last.  
---
More like this: