I recently found myself strolling through a bookstore's bargain bin section, aimlessly killing time before a dinner reservation. There, among innumerable diet books from the late 90s and discarded copies of The Da Vinci Code, I found not just a novel but an inspiration — perhaps even a new calling in life. It was a $1 book called Jekel Loves Hyde, written by one Beth Fantaskey.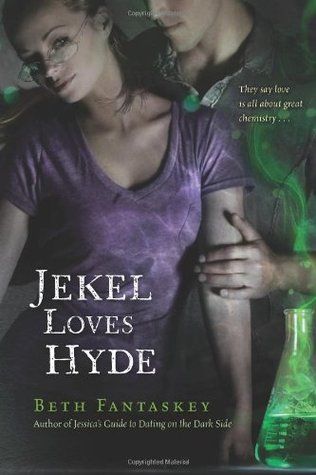 Now, my experience with the romance novel genre is admittedly limited. It's pretty typical, I would say: I read the Twilight series, watched every movie adaptation of the Twilight series, puzzled over every companion novel released after the Twilight series officially concluded, and have thought about the Twilight series at least once a week since about 2008 and presumably will until I die.
So I'm not an "expert" on the "genre" or even "remotely" "qualified" "to discuss it," but hear me out: I want to, and it is fun. I know that romance novels are an often-maligned genre, which is usually based in sexism, and I'm not trying to contribute to any of that. I just feel incredibly inspired by the copy on this book's jacket, and its title, and its author's very name!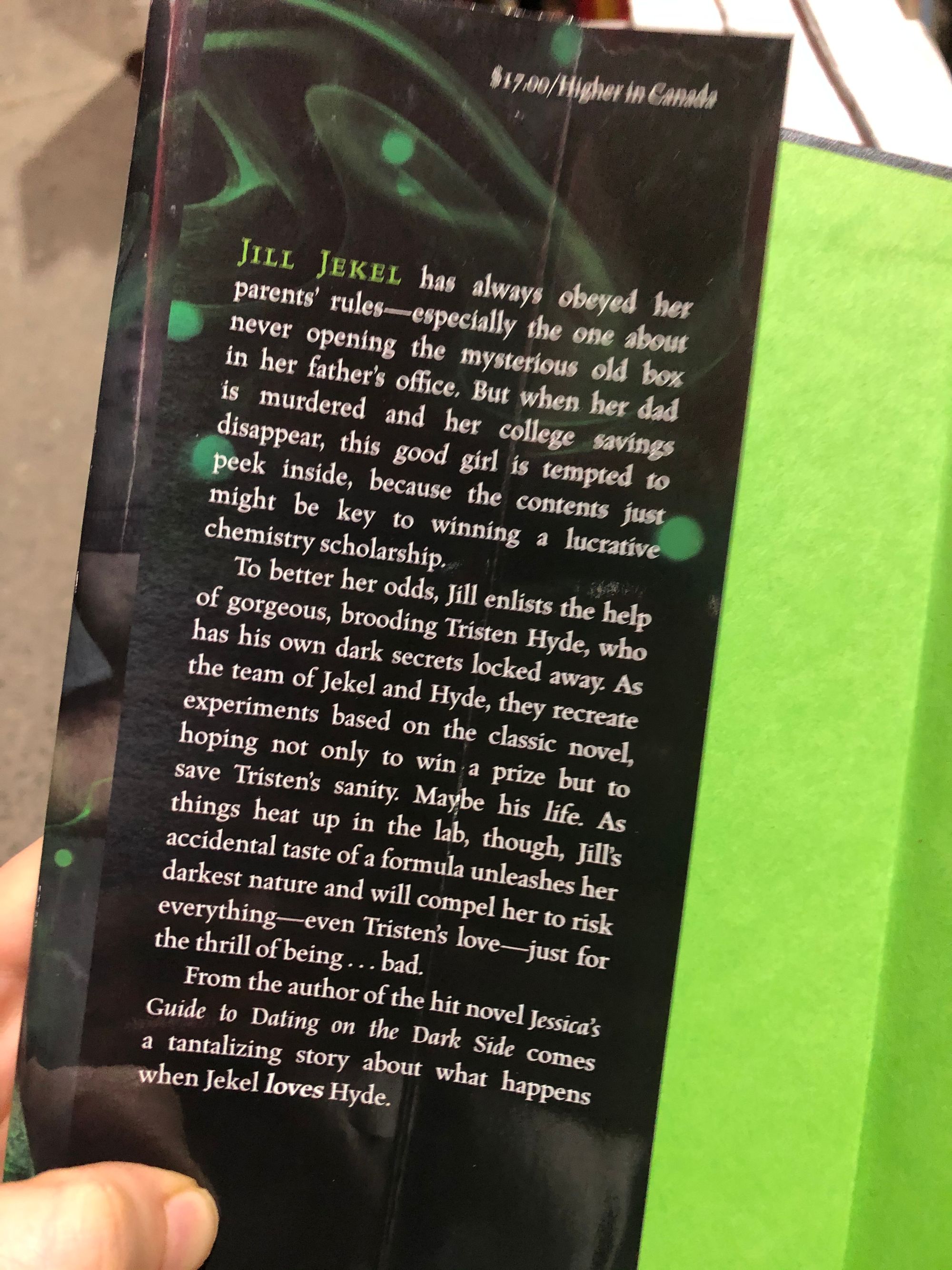 I'm not saying that I'm the next Beth Fantaskey, because I absolutely could never come up with a plot like this, but I just want a little taste of it. I want to unlock a different side of me, like Dr. Jekyll and Mr. Hyde, or like Jill Jekel working hard for a chemistry scholarship in a way that turns sexy and dangerous after her dad's murder.
So I've come up with some ideas for my own romance novels, as well as some pseudonyms to try out. Let me know what you think!!
Frank & Stein by Alissa Sexovski
Francesca "Frank" Shelly is a science wiz, but she doesn't know much about sports. Imagine her surprise when Stu Stein, hunky quarterback, approaches her with a question: could she use her brains to enhance his performance on the field? Frank is excited to take on a new experiment, not to mention spend some time with a beefcake like Stu, and the two start cooking up more than just an undetectable substitute for Human Growth Hormone. But the project goes awry when Stu sticks his finger in an electrical socket to see what would happen, frying his brain with the resulting blast but activating his muscles even more! Stu Stein is now a braindead superhunk and even hotter than ever. Has Frank created a monster — or her perfect man?
Catch Her in the Wry by Carolyn Lustly
On a normal night, mild-mannered Blake Prow-Tagonist would never end up at The Wry, Bigg City's hottest nightclub. But it's no normal night. Fate has other plans for Blake, who mixes up the time and location of a job interview with Bigg City Bank and accidentally ends up at The Wry at 11:00pm instead of the bank at 11:00am. What a disaster!
Just when Blake is about to leave, he bumps into a beautiful stranger and falls madly in love. But at the end of the night, she disappears with a mysterious "Catch ya later, dude." As months pass without a sign of her, Blake spends every night at the Wry, hoping to one day catch her later!
The Snapchat of Dorian Grae by Constanza Hott-Writerly
Nobody pays attention to meek little Cassiopeia Hemmersdorf, which is why it's such a surprise when a smooth-talking stranger named Dorian slides into her DM's one day. It's not long before the two add each other on Snapchat and start sending steamy snaps. Dorian is so handsome, but Cassi worries that there's darkness underneath the pretty face. In fact, something about him seems very similar to the Tide Pod Killer, a maniac on the loose in town known for shoving Tide Pods down his victim's throats. Could Dorian's beautiful face just be a filter?
Cryme & Punnischmennt by Gladys von Sensuality
Catarina Cryme is a goody two-shoes. It's just who she is! The student body president and a straight-A student at her high school in St. Petersburg, Florida, Catarina takes great pride in following the rules and making her school a better place. Naturally, she would never hang out with bad boy Prick Punnischmennt, a brooding new transfer student who violates the dress code every day. But circumstances change when both of Catarina's parents are devoured by dolphins on a boating trip and Catarina must spend the entirety of their life savings on scuba equipment to recover their remains.
On top of being orphaned and penniless, she's also assigned to mentor Prick in study hall after he's caught plagiarizing his American Lit paper from Wikipedia! It seems like things can't get any worse… and then Catarina learns that she hasn't gotten any of the scholarships she's applied for because she's simply too boring. But Prick has a strange suggestion: he could mentor her in wrongdoing so she could win the Mafia's scholarship for immoral prodigies. Sparks fly from more than just the Publix they blow up together as Prick ensures that Cryme does pay — her tuition bills!
This was a fun exercise, and I learned a lot! Like that I am bad at this. You win this time, Fantaskey! Keep up the intriguing work.
---
More like this: